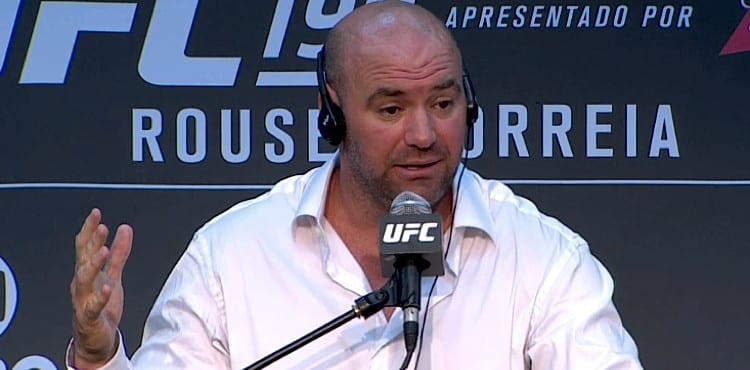 The UFC and Cris Cyborg haven't had an easy relationship.
Ever since the best woman fighter at 145-pounds was signed by Zuffa, it seems the two parties have been at loggerheads for how they should proceed forward with her career. Cyborg has long claimed she is unable to cut down to 135-pounds, the current heaviest division in the UFC, while the promotion have been unwilling to book her in fights at her natural weight class of featherweight.
The tide though, seems to be changing.
Recently UFC President Dana White revealed that the UFC had offered Cyborg two bouts at 145-pounds, in what would be an attempt to kick start a woman's featherweight division. Unfortunately, he said, she turned those two fights down.
"First we offered her the fight against Holly Holm, and then we offered the fight against Germaine (de Randamie)." White said recently on the UFC Unfiltered podcast. "We offered her a 145 pound title shot, she had eight weeks to get ready for it and she said that's not enough time to make the weight. 'I can't make the weight in eight weeks'."
Cyborg eventually responded to those comments and said the cause of her saying no were the repercussions of her previous bout, where a devastating weight cut left her hospitalized post-fight.
Now, regardless of the Brazilian's involvement, it appears the UFC are going to be proceeding forward with the idea of a new woman's division anyway.
"[Cyborg] was offered two fights at 145 pounds, she turned them both down," said White of the issue during an appearance on FOX Sports Australia. "The first fight, she said she only had eight weeks and that wasn't enough time to make 145 pounds. And then she gave no reason for the second time. But the answer is yes. The answer is yes, we're going to make a 145-pound division, whether it's with Cyborg or not."
Comments
comments