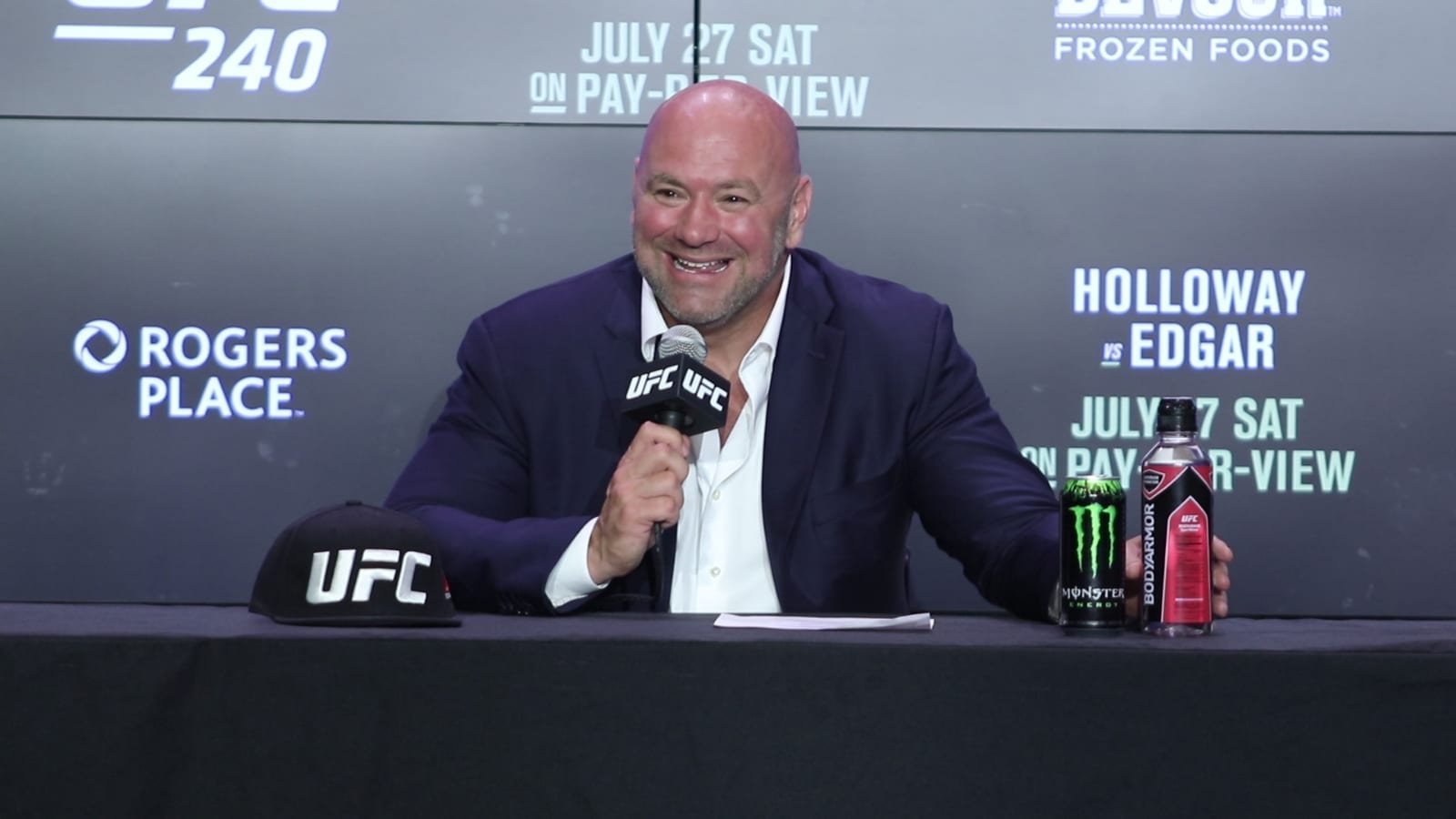 Dana White didn't quite confirm the recent reports about the amount of pay-per-view buys UFC 251 managed to get, but he was willing to admit to media that the event left him incredibly happy.
Shortly after Saturday night, which was the promotion's first event on it's current 'Fight Island' run, a report emerged that the promotion had garnered around 1.3 million buys for Usman vs. Masvidal. As per usual, the UFC wasn't willing to publicly commit to any figures, but the UFC president did note how things had gone.
"It was a very successful event," White said, speaking to the media. "We're happy. This thing killed it across the board in every way you could possibly kill it. It was awesome. The thing did really well."
Much of UFC 251's success seems down to the late addition of Jorge Masvidal, who was added to the card six days ahead of time. While White did note Masvidal was now a big star for the company, he still made a point to say he felt there were a number of factors.
"I said it to you guys the other night, when you put on a fight, a successful promotion of an event, it's a big melting pot of different things," White said. "'Fight Island' was a massive star in this thing. Masvidal is a massive star. Obviously, Usman, the champion and a guy that we're all start to realize is tough to beat and a great card underneath. It all came together perfectly. It was a major success. Everybody's healthy. It's all good. Literally not one negative thing that I could point out."
Comments
comments