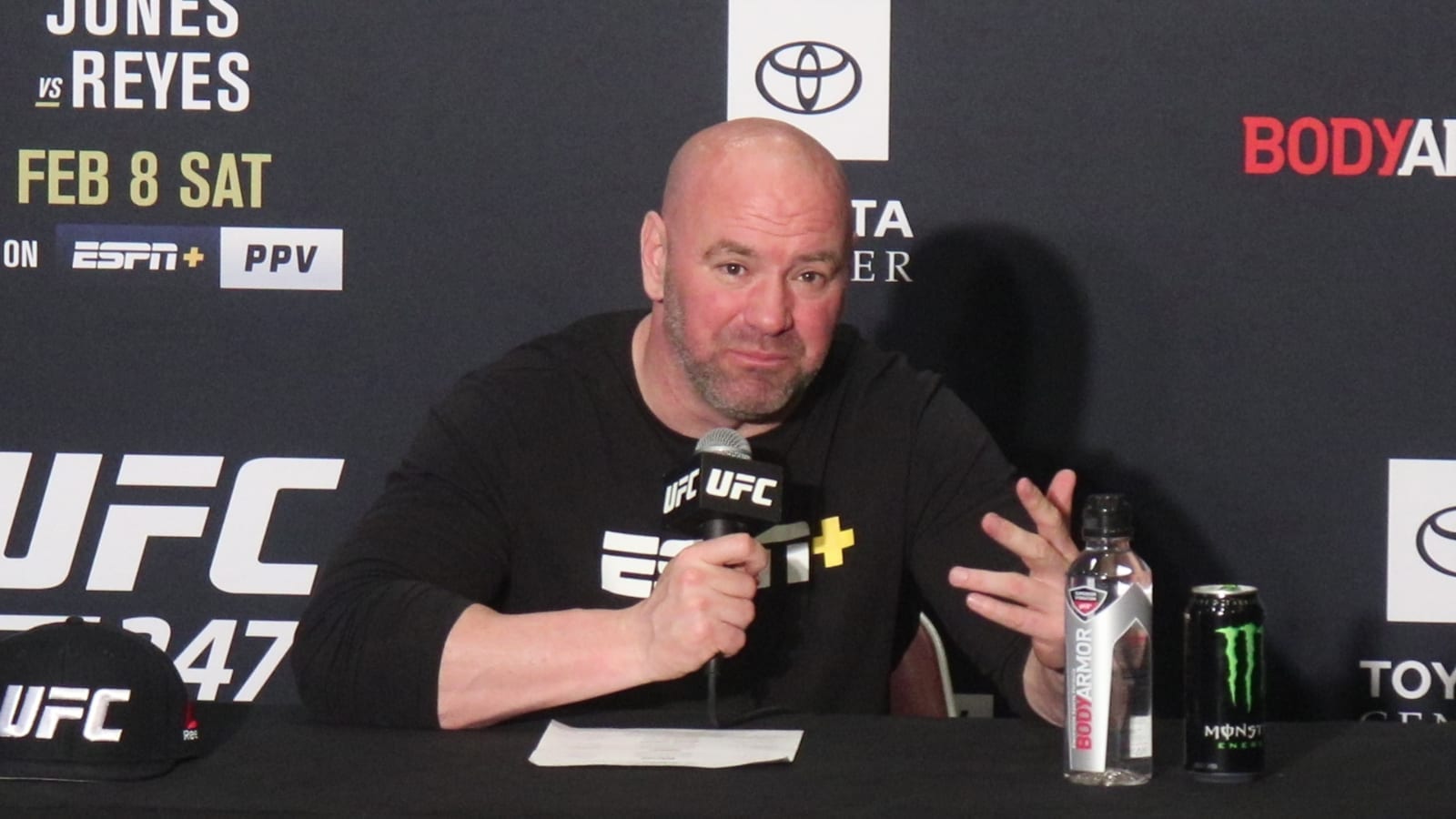 So far, the discussion about UFC 249's success on pay-per-view has been from two perspectives.
Does the lack of sports mean more people will tune in to the UFC out of desperation to watch any athletics, or does the coronavirus pandemic have so many concerned about finances they won't pay the fee to view?
According to UFC president Dana White, early signs are that it's the former, not the latter.
"It's already trending really well," White said. "Yeah. You know, and the funny thing is like, any of the guys that have been around the sport for a long time know you used to ask me a number, and I'd fucking tell you exactly what we were going to do and I'd be damn fucking close to it. I don't know anything anymore, man.
"I have no idea. You would think that people have it — Listen, I'm dying to watch live sports, man. If the golf game was on, I would watch it. That's how how hard up I am for sports right now. So I would have to imagine that a lot of people feel the same way and want to watch something live."
UFC 249 takes place tomorrow night in Jacksonville, Florida.
This weekend's card is headlined by an interim lightweight title fight between Tony Ferguson and Justin Gaethje. You can see the latest odds for all of the UFC 249 fights via the our official betting partner Parimatch. 
Comments
comments