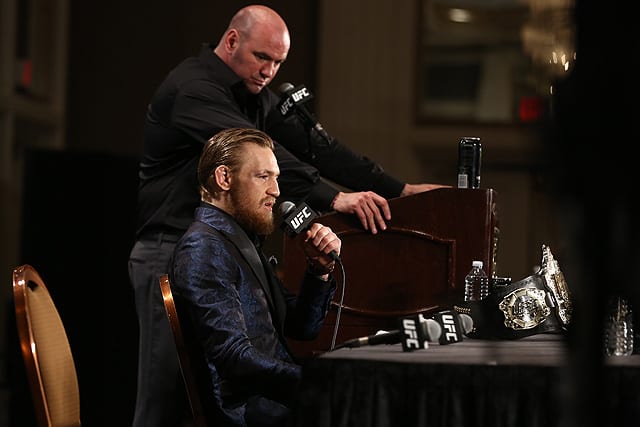 UFC 229 might have had it's issues, but the event was nothing but big, big business for the UFC.
After revealing the pay-per-view numbers for the event matched the pre-fight hype, UFC president Dana White has added to the scope of October 6's success, telling Jim Rome at the 2018 NeuLion Sports Media & Technology Conference the event did better social media numbers than anything sporting. Ever.
"I don't have the numbers in front of me, I should have brought them up here — but we crushed.. the last fight we just did, it destroyed anything in all of sports on social media," White said. "Anything that's ever been done. We beat the olympics by five times as far as social media went. We're in post season baseball right now. NFL. It destroyed anything that's ever been done as far as sports goes. And thinking of [the] World Cup, that's crazy.
"So yeah, fighting matters. People care about fighting. When you have the right fight in the right place at the right time, the world is watching."
.@jimrome asks @danawhite about the importance of social media. #sbjsmt pic.twitter.com/hb4g7MKUcJ

— SBJ/SBD (@sbjsbd) October 16, 2018
It's all more confirmation that McGregor vs. Khabib is the biggest fight in MMA history. Last week, White revealed to TMZ that the event broke 2 million pay-per-view buys, a figure previously un-cracked by a mixed martial arts bout.
Comments
comments