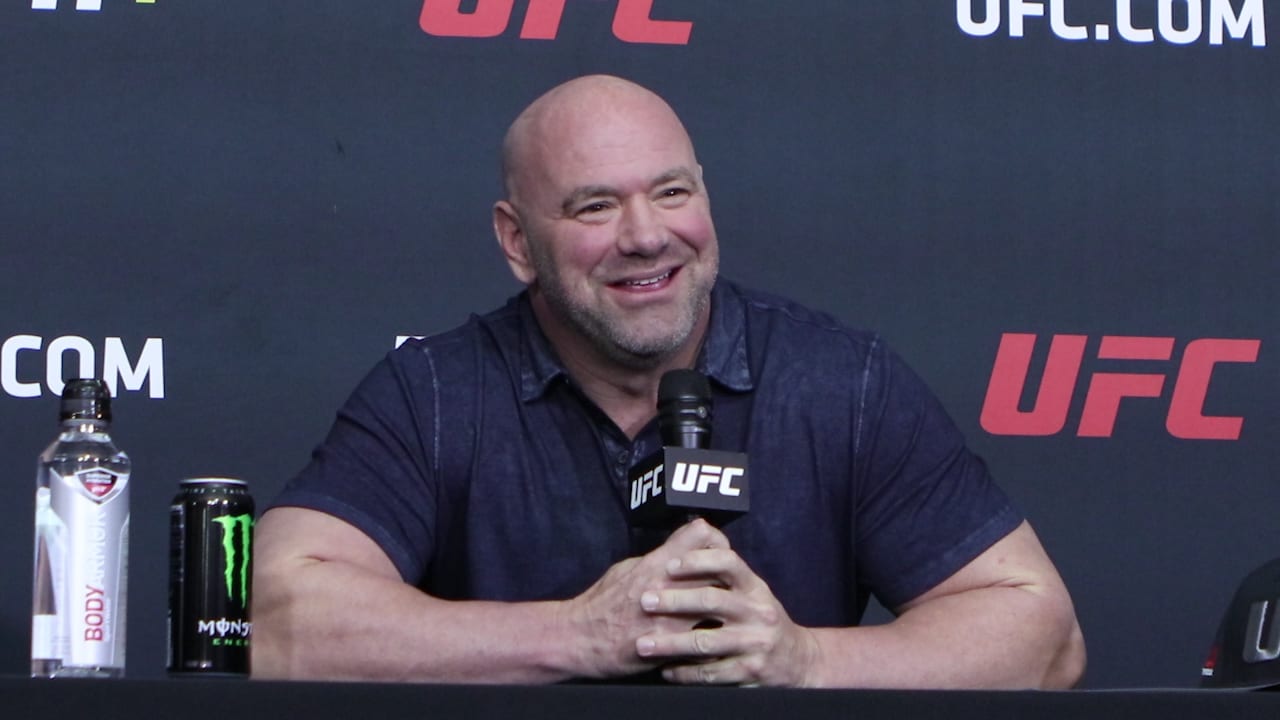 Dana White has been in plenty of feuds over the years, but not many have such a pleasant ending.
The UFC president has been having a playful natured back and forth with TV host John Oliver over the concept of 'Fight Island', with Oliver claiming White should have tagged the event UF-Sea instead. White immediately went out and trademarked the phrase, which lead to Oliver's team finding and trademarking phrases that the UFC had let lapse.
Now, White says he's going to use the term UF-Sea to do some good.
"He was making fun of 'Fight Island' and basically saying 'this idiot is going to build an island where people can fight during COVID-19' and all this stuff. I'm actually a John Oliver fan," White said, speaking to TMZ. "So I went out and I trademarked — he said you should have just called it 'UFC-Sea' — so I trademarked UFC-Sea. Then he went out and bought a trademark of ours that had lapsed and he's actually doing baby onesies that say 'you will submit' or something like that.
"My t-shirts are done. These are going to go up for sale on the UFC website. They're going up this week and all proceeds to these t-shirts — I did some research and John Oliver, one of his big charities is the Bob Woodruff Foundation. The Woodruff Family Foundation mission is to ensure injured post 9/11 service members, veterans and their families are thriving long after they return home. So that's one of his big charities. So all the money from the UF-Sea shirts are going to go to one of John Oliver's charities."
Not a bad idea @iamjohnoliver @LastWeekTonight. Go to https://t.co/oqXCZvxeTE and buy a UF-Sea shirt and all proceeds will benefit 9/11 impacted veterans, service members and their families through @Stand4Heroes pic.twitter.com/ABJS58Wjp8

— danawhite (@danawhite) July 7, 2020
–
Comments
comments