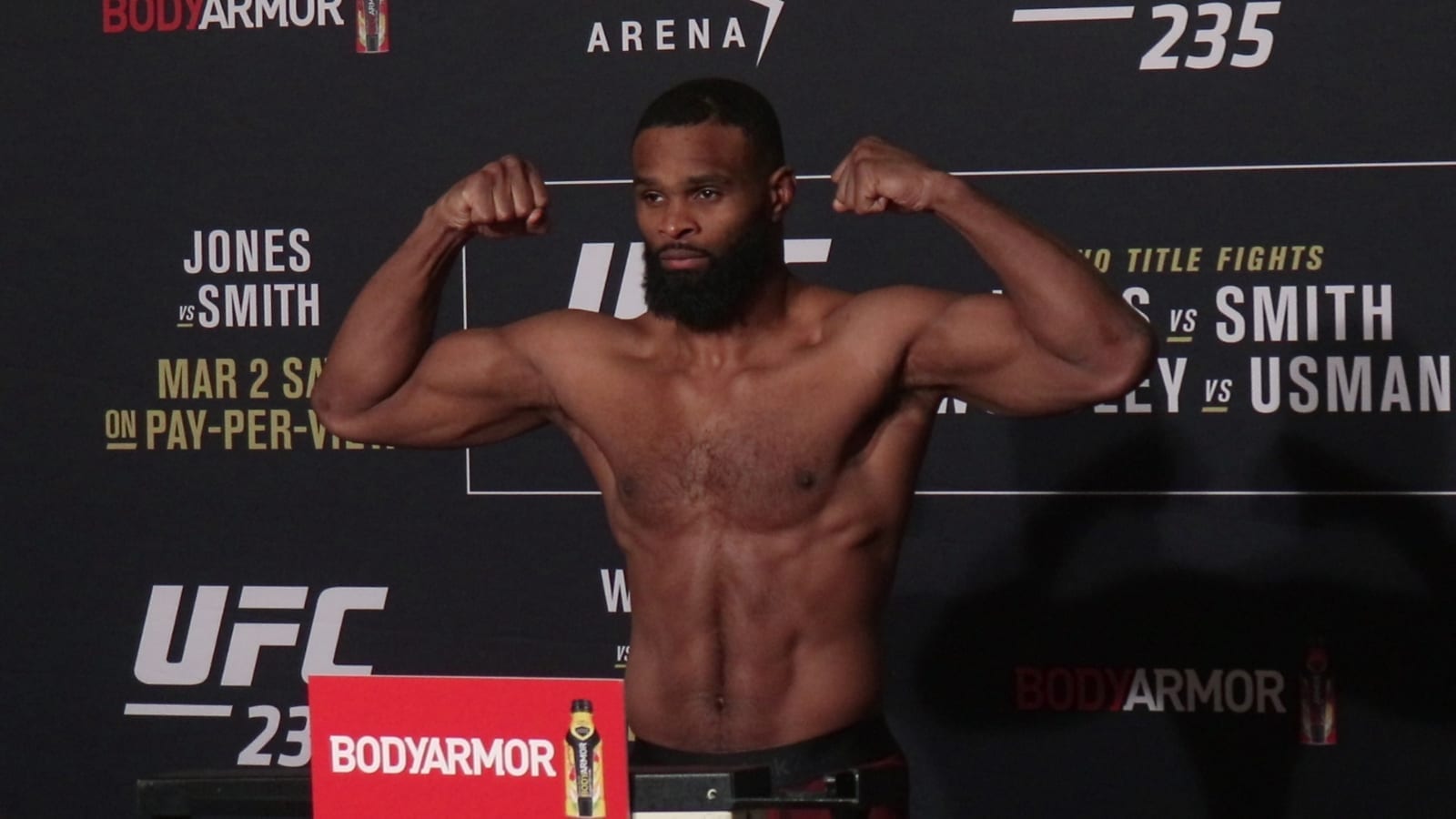 UFC President Dana White and Tyron Woodley, the man who represented his organisation as its welterweight champion for two and a half year, have long held something of a tempestuous relationship dating back to comments from White many moons ago in which he implied that Woodley was a less-than exciting combatant. 
Woodley was thoroughly defeated by Kamaru Usman last weekend in the type of performance which disregard's the need for a rematch. Instead Usman will now channel his energies towards Colby Covington, while the former champion licks his wounds and ponders his re-entry into the welterweight title picture.
And, given the status of the on/off relationship between White and Woodley, it wasn't surprising to see the UFC boss be rather frank in his assessment of Woodley's performance at UFC 235.
"He got completely got outwrestled all night," White said to the media, including TheMacLife, post-fight at UFC 235.
"The reason I wanted this fight and thought it would be a great fight is because I believed Usman would go after him. Normally Woodley is so fast with his hands and he's such a good wrestler that most guys can't do both with him. Usman could do both. Usman could wrestle with him, but I didn't expect Usman to go in and absolutely dominant him the entire time wherever he wants to go. No, I didn't see that coming."
In his own comments to the media Woodley stated that he just couldn't get going during the fight, something which White vociferously agrees with.
"Woodley looked less than flat," he said. "I don't know. Did he have an excuse to why he looked bad? I didn't know if Woodley was going to come in here and say he was hurt or something happened. But yeah, he didn't look like Woodley tonight. He looked flat."
Comments
comments