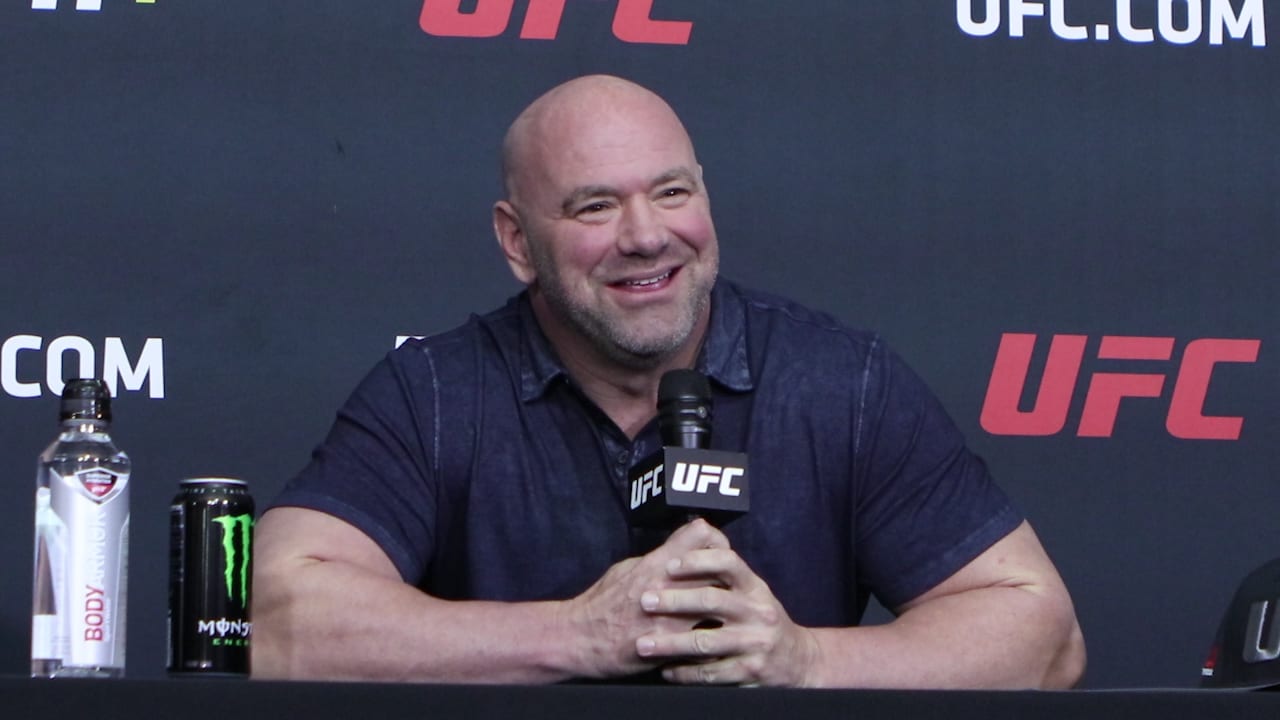 Dana White says he's been in conversation with Conor McGregor ahead of UFC 257 and believes the Irishman is as ready to step into the Octagon as he's ever been.
McGregor has been out of action since his contest with Donald Cerrone last year, but if anything, White believes the inactivity has stoked the fire in McGregor and we're set to see a stellar showing.
"The questions are always, 'This guy is so rich, how hungry is he?" White said, speaking with ESPN. "There's nothing more exciting or fun than a motivated Conor McGregor, when his head is in the right place. And you can tell when he is and when he isn't, and right now, he's in. My conversations with Conor, I know when the real Conor is here and the other Conor is here, and believe me when I tell you, the real Conor is here.
"If something happened to Dustin Poirier, he is the Conor McGregor right now that doesn't give a shit who we put in that fight. He's going to be, 'Who's ready? Who you got? I'm going to the gym, tell me who's showing up on Saturday.' He's that guy right now. That Conor McGregor is back."

–
Comments
comments