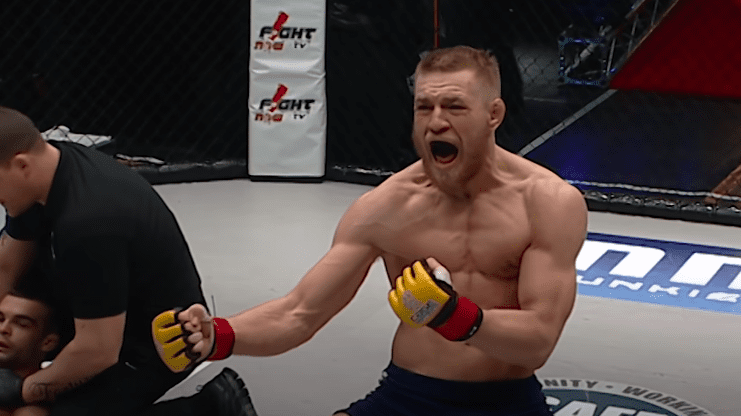 Fight fans of a certain vintage may recall the shaven-headed version of Conor McGregor who ran roughshod through the Cage Warriors featherweight & lightweight divisions prior to his entry to the UFC and ahead of his upcoming January 23 clash with Dustin Poirier, the UFC have charted McGregor's meteoric rise through his previous promotion in a new video released to their YouTube channel.
McGregor won both the Cage Warriors featherweight and lightweight titles, the latter of which came via a stunning one-shot KO of the tough Ivan Buchinger just months before his UFC debut against Marcus Brimage. It would be a feat that McGregor would repeat in the UFC, first against Jose Aldo and then opposite Eddie Alvarez.
But before McGregor ascended to the role of prizefighting's biggest name, he put the graft in and honed his reputation on the regional circuit — and the UFC have highlighted his Cage Warriors work in a recently-released video.
Check it out below:

Comments
comments