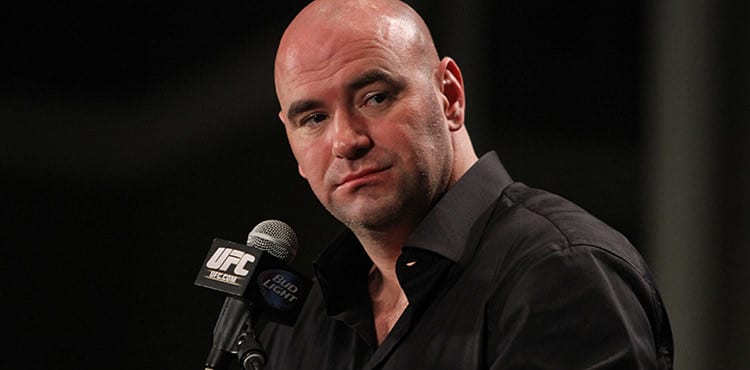 UFC president Dana White believes Khabib Nurmagomedov should be given a six month suspension and a hefty fine by the Nevada State Athletic Commission for his involvement in the now infamous UFC 229 brawl.
Nurmagomedov is currently being investigated by the Nevada State Athletic Commission, who are still withholding his fight night check of $2,000,000 and studying footage of the incident. According to White, that should be resolved as quickly as possible, and any financial punishment should be significantly less.
"They took his whole purse right now and they're talking about keeping his purse – I do not think that that should happen," White said, speaking with TMZ Sports. "You should not be able to keep his whole purse. I think they should take a quarter of a million dollars from him, He absolutely keeps his title. And he's going to get suspended, so maybe you give him a four to six months suspension."
White also believes any difference between Nurmagomedov's punishment for Saturday night and McGregor's punishment for the bus incident back in Brooklyn should be understood. After all, White says, they happened in entirely different manners.
"It's different circumstances, you guys – this wasn't at an event," White said. "This was in the bowels of the Barclays Center, it was a completely different situation. (McGregor) was dealing with the state of New York and the police. In this thing, (Nurmagomedov) was part of something that was regulated by the Nevada State Athletic Commission.
Comments
comments