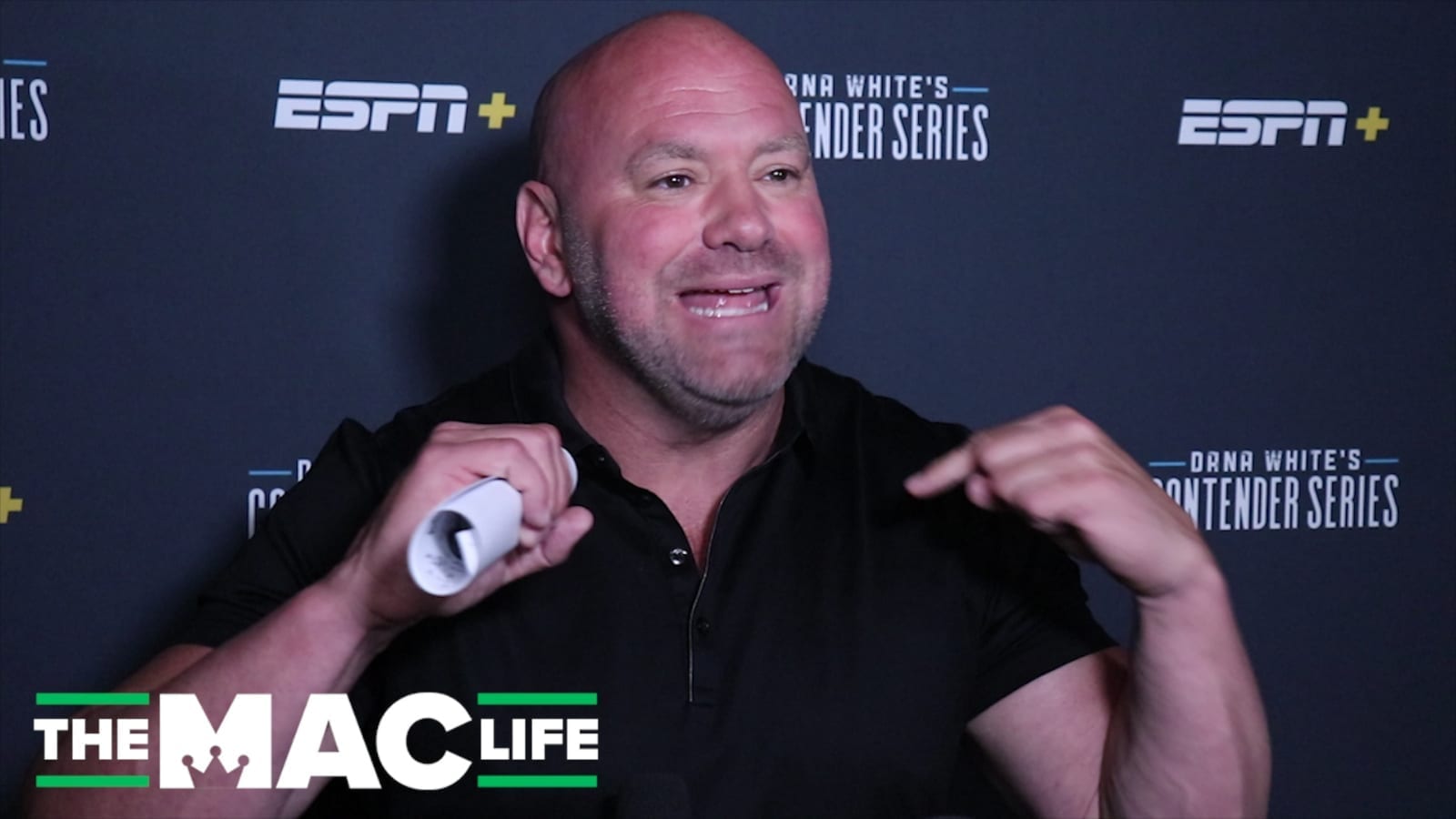 Dana White isn't buying the idea that Octagon girls should be 'banned' or removed from the UFC's live events.

As the UFC prepares for the biggest event it's ever held in Australia, Lord Mayor of Melbourne Sally Capp recently suggested the promotion should do away with the traditional card carrying girls we usually see, believing we're in a modern era now that should move past putting women in such roles.
Her suggestions come after racing sport Formula One recently removed it's 'Grid Girls', who worked in similar capacities.
White isn't buying it.
"Our Octagon girls, they're as much a part of the UFC brand as anyone, they're ambassadors for our sport," White told The Daily Telegraph. "So for someone who has absolutely no education whatsoever about who these girls are – about what they do, what they mean to the UFC – to start going off, it's ridiculous."
For White, the exposure and position the UFC offer women means they're able to make serious income, as well as represent the UFC brand.
"So you can look at any sport you like, nobody treats women better than we do," White said. "And I'd suggest these people calling on them to be banned go have a look at what these girls do with the company, the type of money they're making. Do that and you'll realize these girls are as important to our brand as anyone else in the company. And that's exactly the way we treat them."
Comments
comments