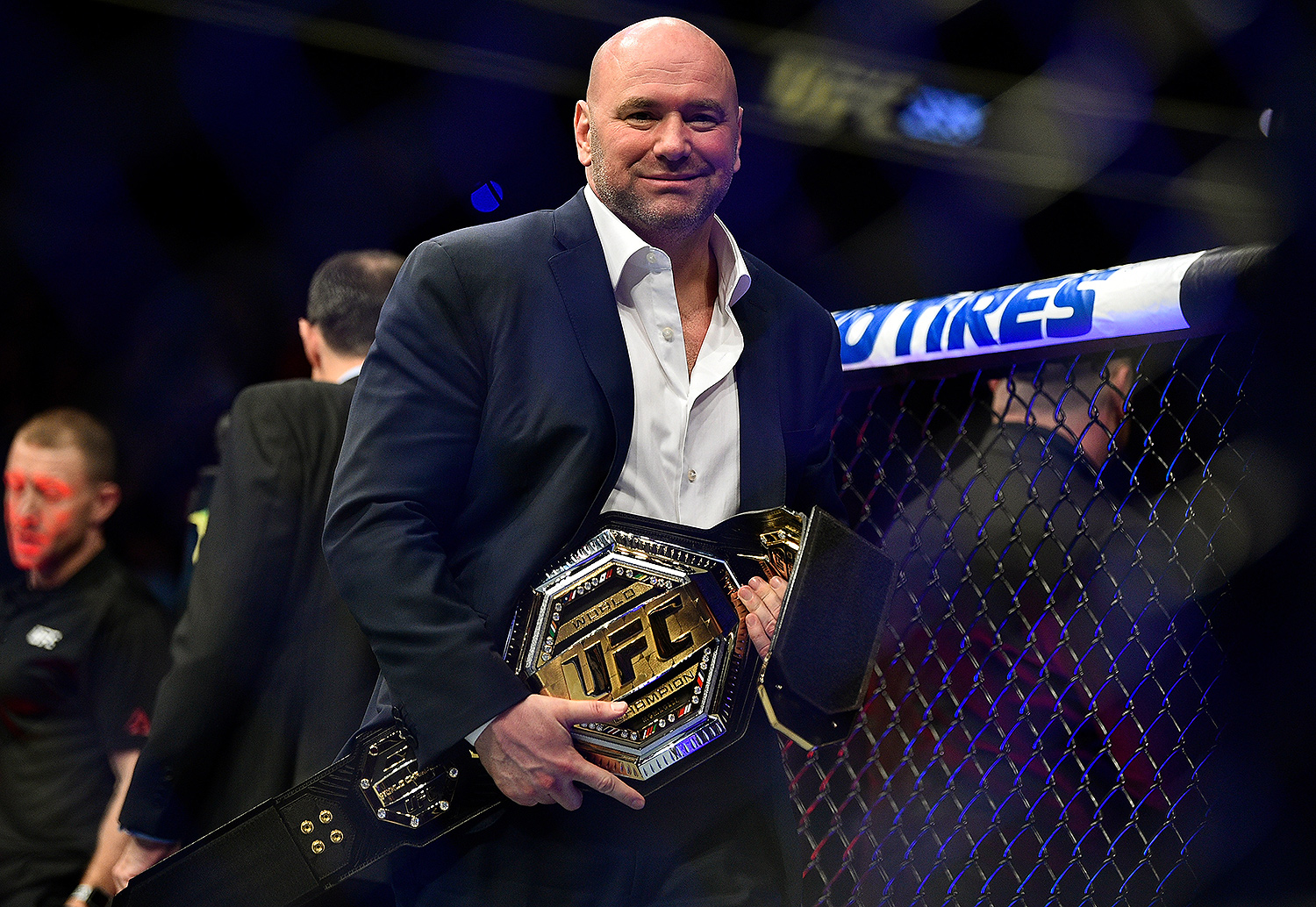 Dana White has rarely wasted an opportunity to talk up the UFC's response to the Covid-19 pandemic, repeatedly boasting to the media that his business was largely uninterrupted for large parts of the last couple of years even as other sports kept their doors shut.
But despite his best intentions, the spectre of the pandemic still looms over the UFC — and continues to impact where and when the organisation holds its future events. The UFC is holding an event this weekend in Singapore and has traveled to several markets in the United States and overseas but hasn't put on a show in Canada since before the pandemic, all the way back in September 2019.
And speaking to TSN's Aaron Bronster, White said that they likely won't be visiting their neighbours to the north until vaccine requirements are relaxed.
"Uh, I don't know yet. We'll see. It all depends on how the world gets back to normal," said White when pushed on the UFC's return to Canada.
"Obviously Canada is a huge market for us. Canada is a big part of our history — love it up there. It's just going to depend on whether the world gets back to normal. I wanna go back to Canada this year, but let's see.
"I think that in Canada right now, we'd need a fully vaccinated card. Everybody on the card has to be vaccinated," White added. "Yeah, that's the problem."
It remains to be seen how long the UFC will cling to this stance, or indeed if and when Canada will loosen restrictions — but for now at least, one of the UFC's most bankable markets and the home of several of its top stars over the years remains inaccessible.
Comments
comments