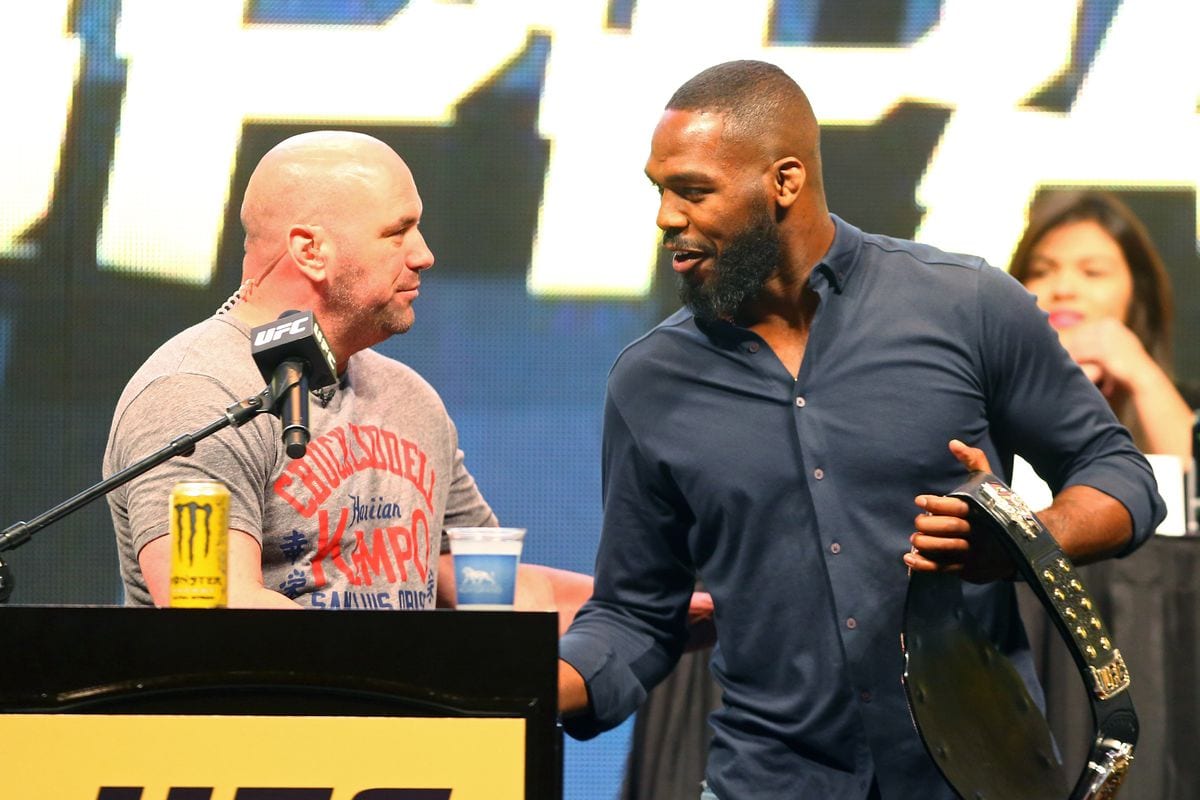 Dana White says the UFC are moving on from a fight between Jon Jones and heavyweight champion Francis Ngannou.
Jones has made it clear he's interested in moving up a weight class to meet Ngannou in a super fight, so long as he's fairly compensated for it. In White's eyes, what Jones considers fair compensation doesn't match his own valuation.
"This happens a lot. What happens a lot in this sport is these guys are under contract," White said, speaking on the Bill Simmons podcast. "They sign deals, and then a fight will pop up and they're like, 'Oh I don't want to fight for that deal now. I want a new deal'. So listen, you want everybody happy — you can't make everybody happy — but you want to make them as happy as you possibly can. We'll try to figure something out and if we can, we will and we'll get the deal done, and if we can't, we won't and it's up to him whether he wants to fight again.
"In his deal, he's talking he wants $30 million guaranteed," he continued. "The way that this works is these guys all share in the pay-per-view. You just said yourself that you think this is going to be a big fight and I agree with you, and think it's going to be a big fight, so he will share in the profits of the fight. That's how it works. That's how you run a business and you don't go broke. That's how that works."
At the end of the day, White isn't cutting a figure who looks hugely concerned about whether or not he can get Jones in the Octagon.
"What we do is, every Saturday nights I put on fights, and whoever wants to fight, we'll make it and we'll put them in there. We tried to work with Jon, and we eventually have to move on. Because realistically, and in all honestly, Derrick Lewis is the guy who deserves the fight.
"We'll just roll and do what we do. When Jon's ready, he'll let us know."
Comments
comments