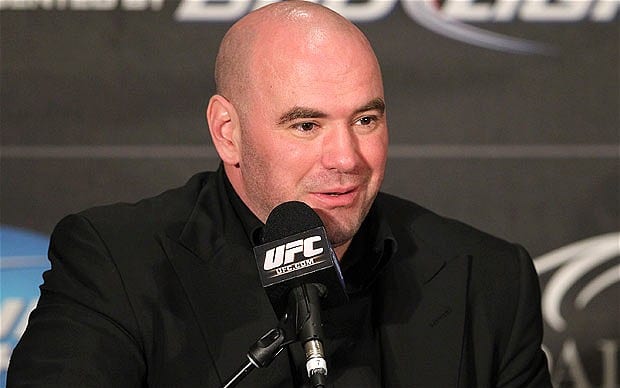 Recently, a report emerged that UFC owners WME/IMG were prepared to accept a new financial investment that would allow the agency to buy out all minority shareholders of the MMA promotion.
While that might sound like a fairly normal business deal, eyebrows were raised. One, the figure cited ($1.1 billion gained from two international investors) would be another stunning valuation of the UFC product. Two, what it would mean for UFC president Dana White — who is one of the aforementioned minority stake holders.
According to the man himself, however, there's no need for fans to worry. He's planning on sticking around.
"I'm not going anywhere, brother," White said, speaking with the Los Angeles Times. "Not only am I not going anywhere, I'm actually making moves in the office and doing [stuff] and changing things for the way I really want it.
"I'm burrowing myself in like a … tick."
Comments
comments