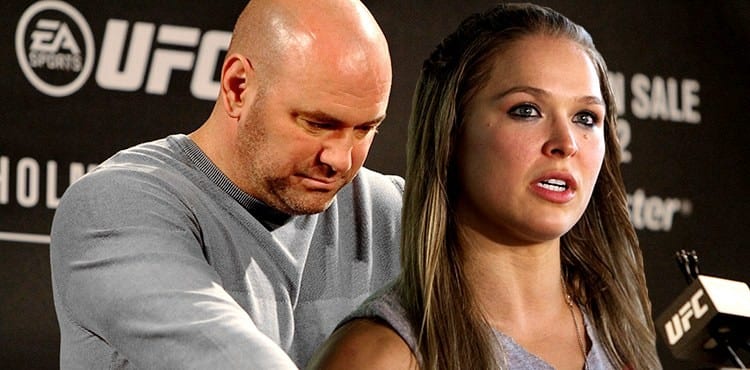 Mixed martial arts is an unforgiving game.
Ronda Rousey, who was once (and probably still is) the biggest star that women's MMA has ever seen, appears likely to never set foot into a cage ever again, or so Dana White assumes.
Two straight defeats, both of which were entirely conclusive and one-sided, came in harsh contrast to the dominance Rousey displayed in the first twelve bouts of her career. Rousey first showed signs of being human in her women's bantamweight title defense against Holly Holm at UFC 193, where Holm's vicious left high kick removed separated Rousey from her senses and her championship belt.
Then, after a near year-long build up to her return, Rousey lasted less than a minute against new 135-pound champ Amanda Nunes. Rousey certainly has what it takes to be competitive in the division but without the desire to do so, it's pretty much all for nought. Dana White, asked about Rousey's future post-fight at UFC 210 in Buffalo, said that while he hasn't directly discussed a return to fighting for Rousey, he doesn't expect that to be her next move.
"I have not (talked to her about fighting again)", White told the media, as quoted by MMAJunkie. "If I had to guess, I would guess that she will not come back."
Whatever happens, Rousey will have left an indelible mark on the history of women's mixed martial arts but, as of now at least, it looks like her final chapter has already been written.
Comments
comments