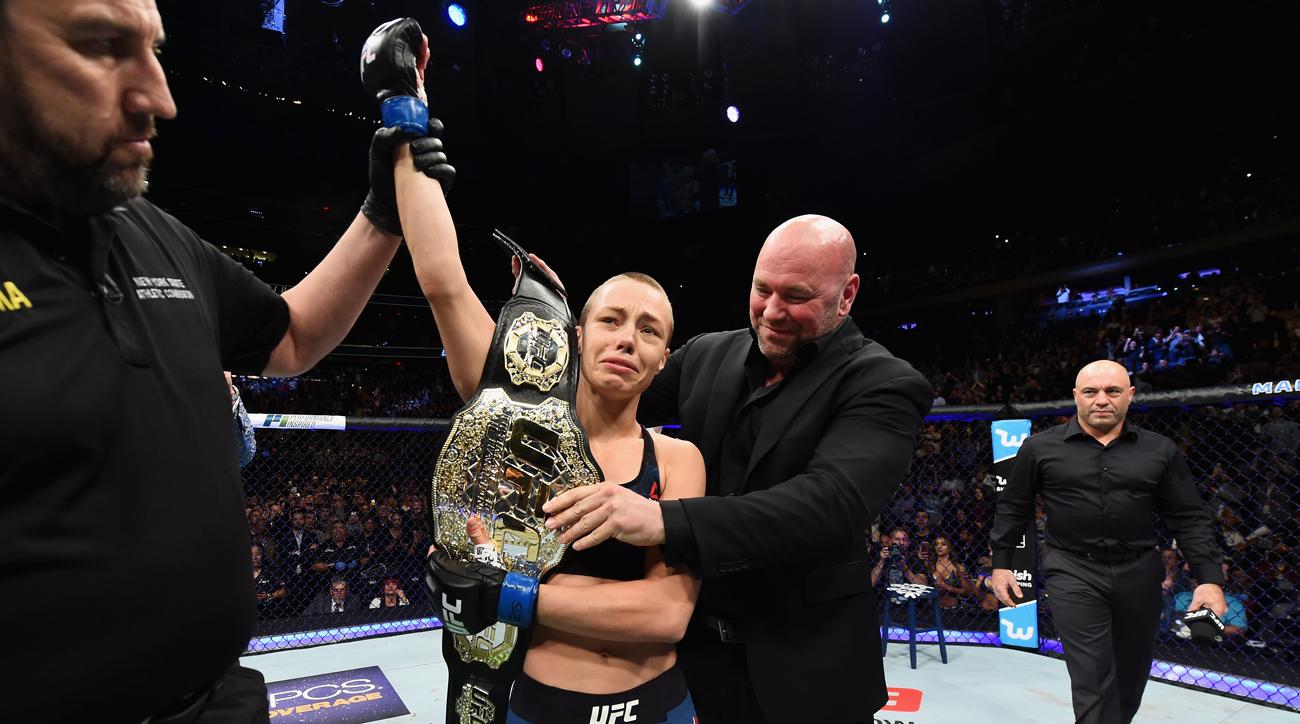 Dana White says number one strawweight contender Rose Namajunas has declined the opportunity to fight for a world title.
Namajunas became the next in line for 115-pound champion Zhang Weili after a win over Jessica Andrade earlier this year, but according to the UFC boss, has told the promotion she would rather not compete for the gold again.
"Her training videos are insane," White said, speaking to BT Sport. "She gets better and better every day. What I'm hearing is Rose does not want a title shot. Rose does not want to fight for a title. I don't think she [liked the pressure of being champion]. She doesn't want to fight for the title. We'll see how that all plays out, so if you're looking at the rankings and how it plays out, it would play out Weili vs. Carla Esparza."
Namajunas was strawweight champion from November 2017 to May 2019, dethroning Joanna Jedrzejczyk at a time where the former champion looked unbeatable. Namajunas was eventually dethroned by Andrade after a terrifying slam, but immediately following the defeat told UFC commentator Jon Anik, "It's just a huge pressure off my shoulders."
Should White be correct, then Esparza would get her own chance at reclaiming the title, having been the first UFC strawweight champion (ironically enough by beating Namajunas) in 2014.
Update
Speaking to ESPN's Ariel Helwani, Namajunas' partner and coach Pat Barry denied White's comments.
"That is absolutely not true. We absolutely want the title fight," he said. "Who would turn down a title fight? We just dont want to air this out publicly. If there was some confusion they can call us to clear it up."
I asked Rose Namajunas' coach/fiancé Pat Barry about this.

His response:
"That is absolutely not true. We absolutely want the title fight.
Who would turn down a title fight? We just dont want to air this out publicly. If there was some confusion they can call us to clear it up." https://t.co/qoxmzLGyxk

— Ariel Helwani (@arielhelwani) December 16, 2020
–
Comments
comments