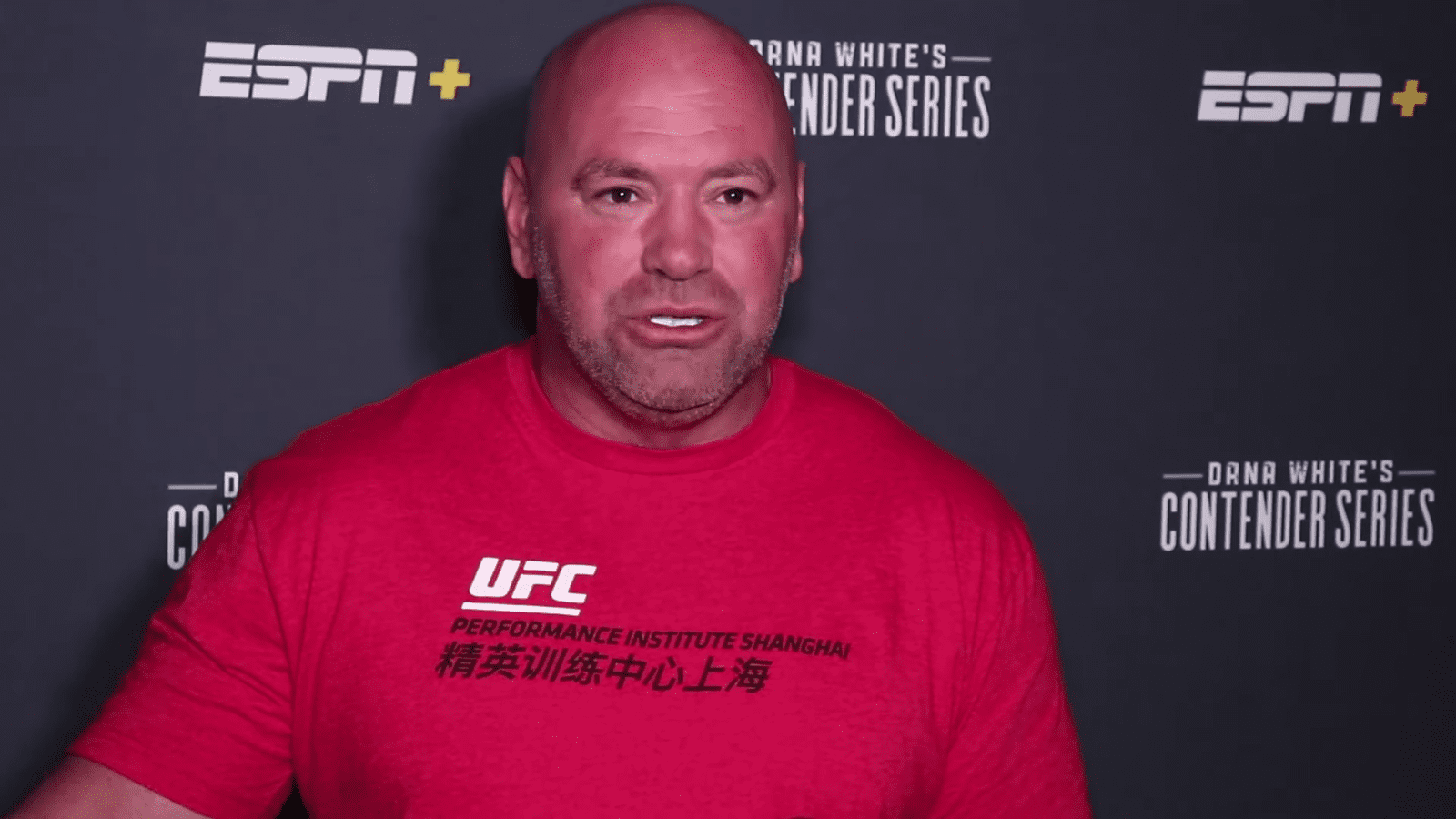 If you're a young fighter and able to find yourself booked on Dana White's Contender Series, you have an amazing chance to make it onto the UFC roster. If you happen to have some MMA royalty willing to make a call and back you up, your chances get even better.
Such was the case for up and coming fighters Aleksa Camur and Tracy Cortez, both of whom had people hitting UFC president Dana White up during and after their contests on the popular Tuesday night show. Considering, White deliberately keeps himself in the dark when it comes to those vying for a contract, a little outside influence can't hurt.
"When I got here at 4:45 p.m., I don't know anybody on this list," White said last night. "I don't know anything about them. I haven't read anything, I know nothing until I sit down at the table and look at the first fight. I come in clean, no bias, nothing."
The first message came from Henry Cejudo's sister, who threw a number of messages at the UFC boss to tell him he had to sign Cortez — something White had a bit of fun with, telling his match maker Sean Shelby to prank Cejudo.
"Henry Cejudo's sister was blowing Sean up about [Cortez]," White said. "I guess she trained with the Cejudos. So I told Sean, 'Throw a bunch of negative shit at her. Tell her she's too small for the weight class.' Sean told her she's too small for the weight class, said something about her striking. I gave him 10 negative things to say to her. She texted Sean back and said, 'I'm gonna slap you when I see you.'"
The next person to get in touch, however, White didn't feel so bold with.
Former heavyweight champion Stipe Miocic called White the second his teammate Camur's fight was called to bellow down the phone that White had to sign him.
"He said, 'You've gotta sign my boy!' That's what he screamed when I answered," White said. "He goes, 'He's the future. I'm telling you right now. You've only saw a glimpse of what this kid's capable of doing.'
–
Comments
comments