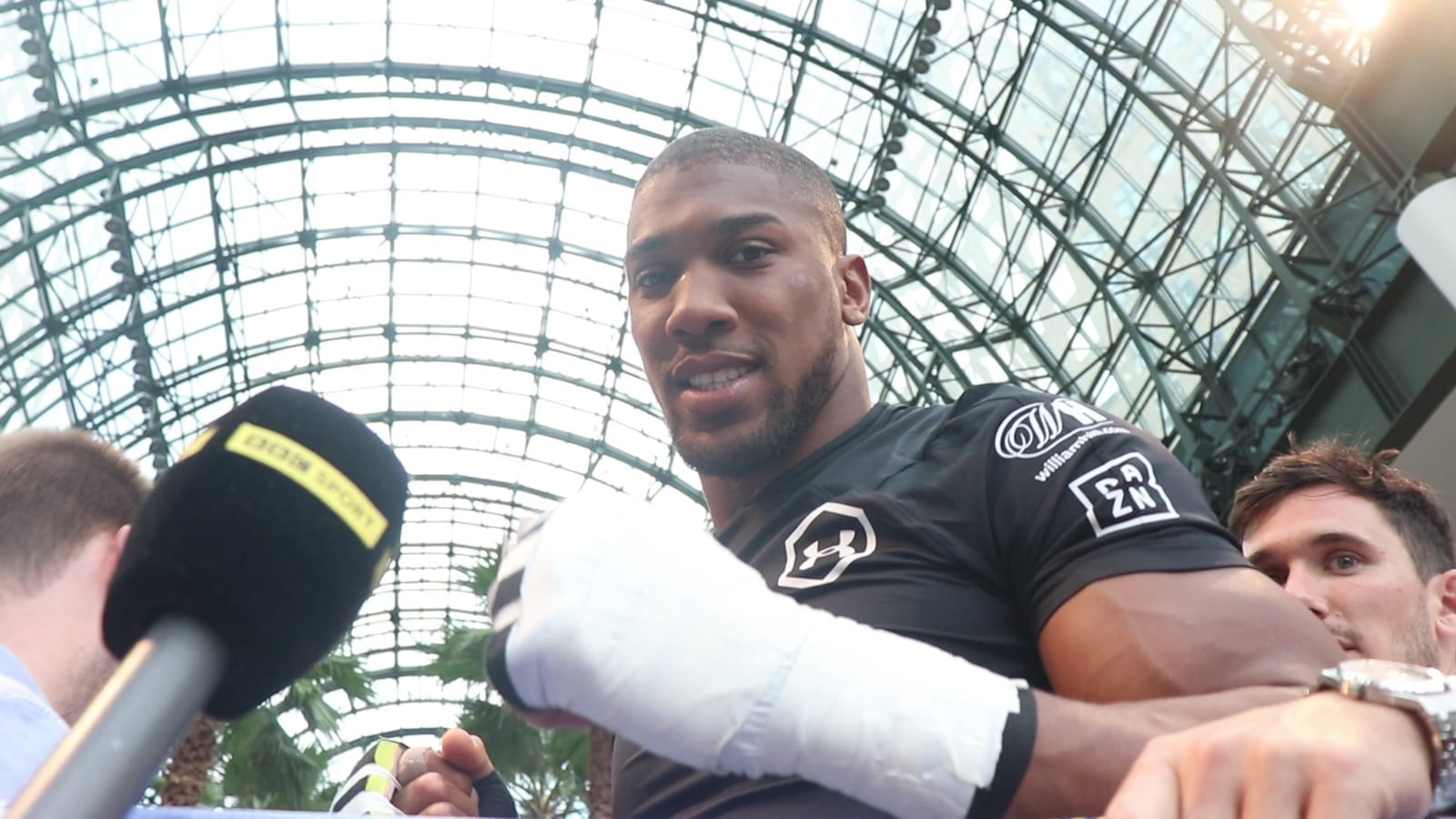 Anthony Joshua will not be rematching Andy Ruiz in the United States, it seems.
Joshua shockingly lost his world titles to Ruiz earlier this year in New York, having been dropped multiple times before the referee waved the contest off. He had been the large favourite all throughout the lead up.
Luckily for Joshua, he was contractually entitled to an immediate rematch, which he and his team took. Since then, fans and boxing pundits have been waiting to hear where the two would clash next, with Joshua's promoter Eddie Hearn making no secret he'd rather bring Ruiz over to the United Kingdom where Joshua would have the hometown advantage.
While we're all still waiting for confirmation on a venue, it seems certain Ruiz will be traveling internationally.
"I have been ringing Ruiz's team this week and keeping them up to speed with where we are going," Hearn said, speaking with Sky Sports. "Look, they don't want to come to the UK, they never have done. … We have to take that into consideration. Contractually, we know our position. We want to make sure we get the fight done and we want to respect Andy Ruiz."
As Hearn referenced, the terms of their original deal with Ruiz means the new world champion has little to no say in when and where the rematch is, so strong was Joshua's negotiating position heading into the first fight.
Because of that, it seems Hearn is quite willing to play the villain and force the fight to happen in the UK, with Cardiff appearing most likely.
"We will decide where the venue is. A neutral venue he would be much happier with but I think I can rule out America right now," Hearn said. "Cardiff is still the favourite and the front runner but there are some other interesting options that would be quite iconic internationally, that does involve quite a lot of aggravation logistically. It does involve a spectacle that would be quite unique.
"We haven't ruled out anywhere yet but in the next 48 hours Andy Ruiz's team will be alerted as to where this fight will take place. Don't rule out anywhere yet and just know the fight is happening. Joshua is working hard to make sure will win those belts back."
Comments
comments