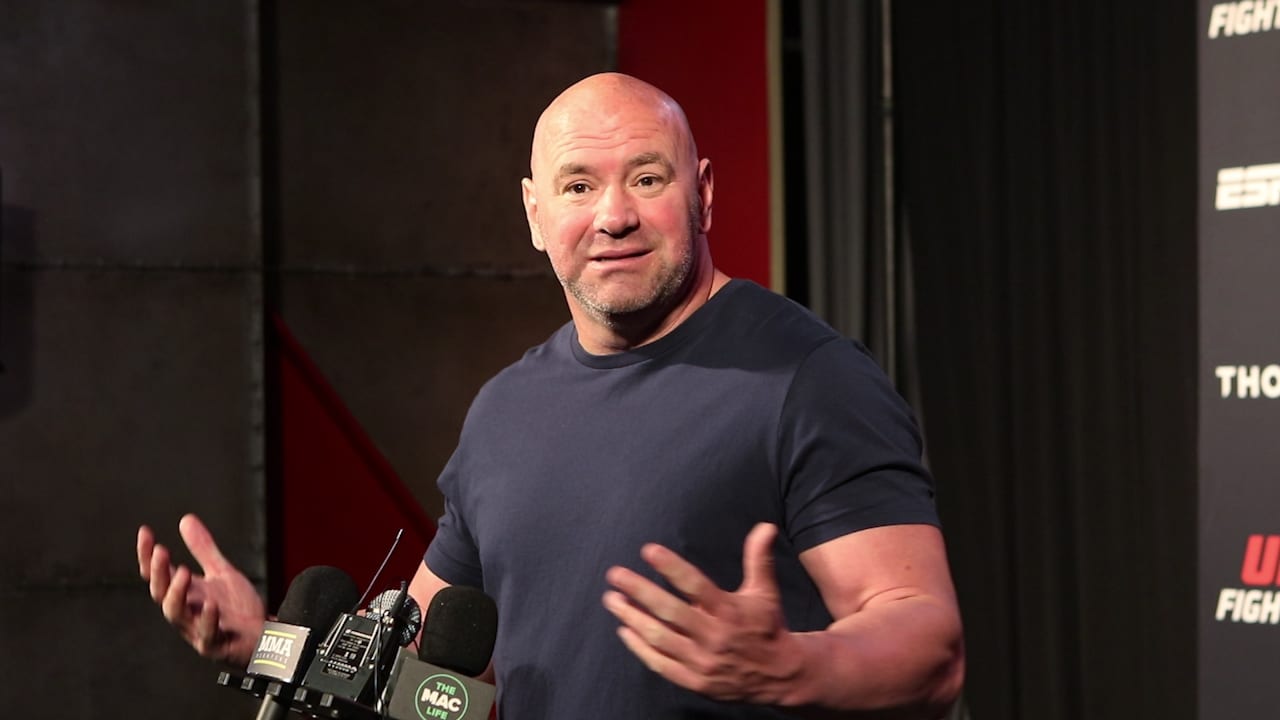 Earlier today, Jorge Masvidal sent out a tweetstorm accusing the UFC of trying to pay him far less than he's worth for a fight with Kamaru Usman.
Shortly after, UFC president Dana White was asked for his response, and simply chalked up Masvidal's unhappiness to a larger picture of fighters reacting to self-isolation and lockdown.
"I think everybody wants more money," White said. "I think everybody wants more money in all these other sports. Masvidal says, 'You've got enough money to buy islands.' Let me repeat for the fucking billionth time: I did not buy an island, OK? We did not buy an island.
"The reason we're doing the island is so that fights can go and these kids from Europe and the rest of the world can make money and can work. I think a lot of people are really frustrated and confused or whatever the situation is right now."
Plus, White says, if fighters want to sit out and try to negotiate for more money, he doesn't have a problem with that. He'll just continue on as he needs to.
"Anybody that doesn't want to fight doesn't have to fight, including Masvidal and Jon Jones and all these other guys," White said. "And it doesn't have to be because of the pandemic. These guys are independent contractors. This isn't like the NFL where I can make you — 'You come to practice and you do this or you're going to get fined or you're going to get this'. These guys can do whatever they want. They can say whatever they want. … They can come out and tell you what they make any day of the week. They can do any of that stuff. These guys can do whatever they want.
"We're not begging people to fight. We're offering fights because in our contract, I have to give you three fights a year. You have the ability to turn them down and not take them."
All in all, it seems the person most likely to benefit from Masvidal's displeasure is Gilbert Burns.
"The kid wants to fight. He wants to fight. These other guys don't wanna fight. He's begging for the fight and he's the number one ranked guy in the world," White said.
Comments
comments