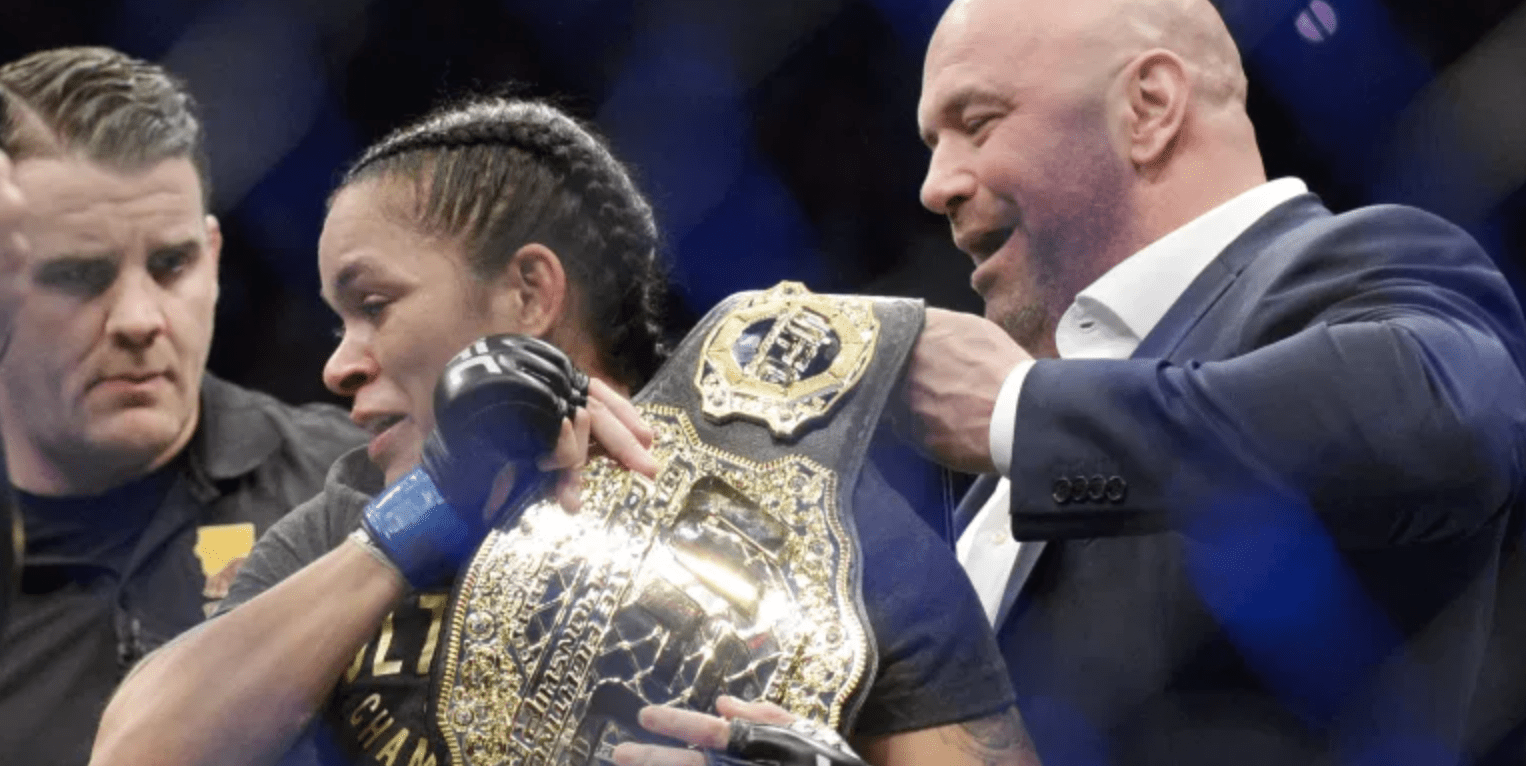 Dana White doesn't want to hear Amanda Nunes retirement talk.
The UFC featherweight and bantamweight champion revealed recently she was considering leaving the sport as an active competitor after feeling she'd achieved everything she needed to do so with a win at UFC 250 in Las Vegas.
With motherhood coming up and as she's considered unanimously the greatest female fighter of all time, Nunes feels like it could be time to call it a day.
The UFC president disagrees.
"I will kill her," White said, speaking on the podcast The Schmozone. "I literally just told [UFC matchmakers] in the last meeting let's get this division built for her. Let's build this division for her, and let's start figuring this out — and now she's talking about retiring?"
That being said, White did take a moment to appreciate the fact his sport could leave women in positions to walk away from competition at such a young age.
"You know what's awesome about that when you think about that. When you think about it?" White said. "Her retiring isn't awesome, that actually drives me nuts. You know how I always say, 'If you're talking about retiring, you probably should'. Unless if you're where she's at. It's like what I said about [Daniel] Cormier when he was talking about retiring a couple of years ago.
"In this time when I got guys crying about money, one of our female fighters who could go on and keep doing this for a long time is saying, 'Maybe I retire now.' She's got plenty of money, and she can do it. Nobody ever brings that shit up, that women are treated just like the men here."
–
Comments
comments