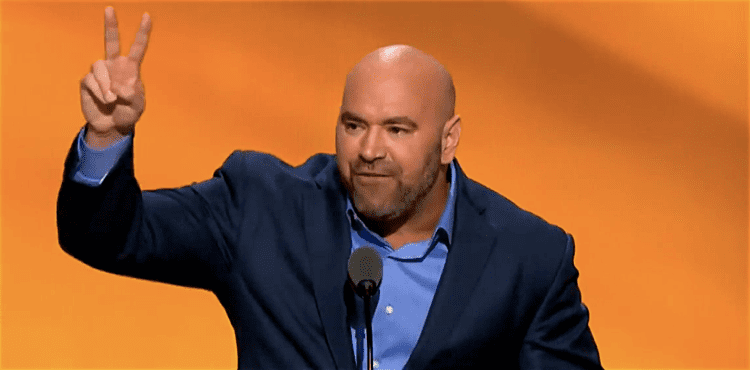 When the UFC announced Greg Hardy would be making his promotional debut on the first ever UFC on ESPN+ card on Jan. 19, it didn't take long for people to realise the man with a past related to domestic violence would be competing on the same night as Rachael Ostovich — a woman who's recently been the victim of the same awfulness.
According to UFC president Dana White, however, Ostovich has no issues with competing alongside Hardy, and if she doesn't, then you shouldn't either.
"First of all, I called Rachael Ostovich and talked to her and walked her through this situation," White said, speaking with TSN. "Her take on it was, 'His story isn't my story. Everybody's story is different and I believe in second chances. I have no problem fighting on the same card with this guy.' He didn't do anything to Rachael Ostovich. She was totally cool with it. Having her support was a key factor in making that decision."
Dana White discusses the decision to have Greg Hardy compete on January 19th, the same card as Rachael Ostovich, a recent victim of domestic violence.

White has spoken to Rachael since Hardy was added to hear her feelings on it. Hardy will remain on the card despite the backlash pic.twitter.com/6EHMIXS9lm

— Aaron Bronsteter (@aaronbronsteter) December 6, 2018
Ostovich was allegedly hospitalised by her husband, MMA fighter Arnold Berdon last month. He has since been charged with second-degree assault, while Ostovich has been granted a temporary restraining order.
Despite Honolulu police stating Ostovich suffered a fractured orbital bone, she was adamant she should compete on the card, calling White and telling him she needed to fight and was fine to do so.
"These cards get worked on months ahead of time," White said. "Rachael was off the card because of what happened. Then she called me back, she said — first of all, I wasn't letting her fight after what had just happened to her. I was like, there's no way she should fight right now, she needs to take some time. She called me and gave me 75 reasons why she needs to be on this card. And I agreed with her. So, we did it."
Despite the controversy, and despite the negative press the booking could bring the UFC on their ESPN debut, White isn't changing anything. Instead, so long as he has Ostovich's backing, he's fine with it.
"If you wanted to make it an issue, you could make it an issue," White said Hardy and Ostovich competing on the same event. "Everybody can make it an issue if they want to. Rachael Ostovich doesn't have an issue with it and that's all that matters to me."
Comments
comments