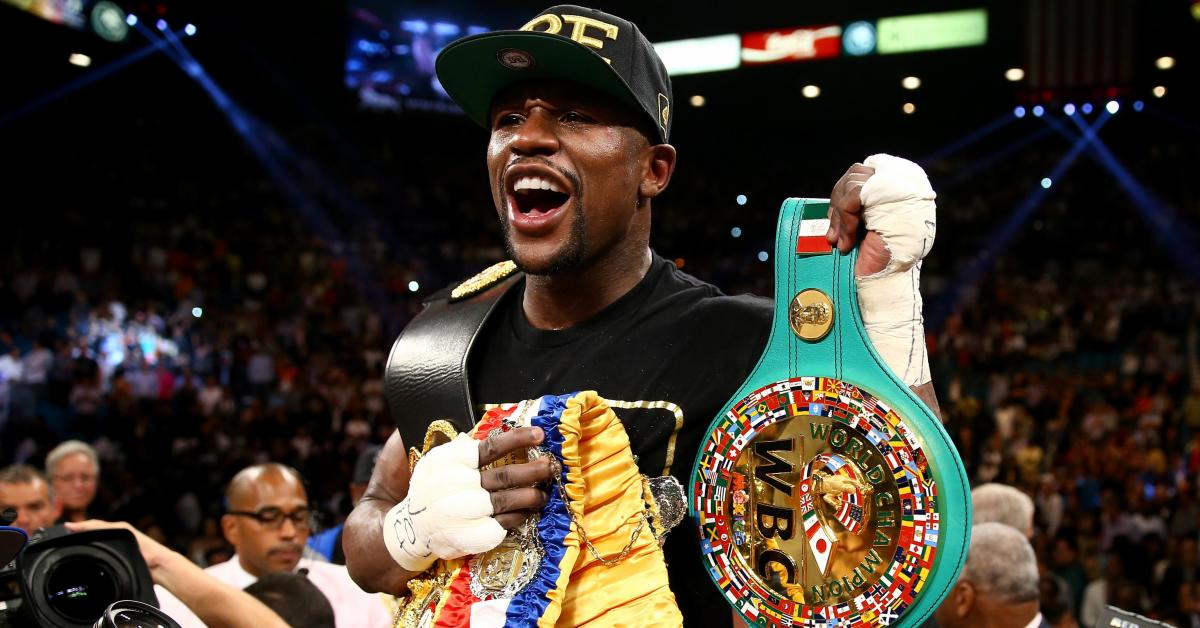 Floyd Mayweather and Tenshin Nasukawa will box for nine minutes in total on New Year's Eve, before their exhibition bout will come to an end. There will be no judges, and the contest will not be marked on their record.
There will also be no kicks, no elbows, no knees, and no wrestling. Instead, the pair will meet under boxing rules for three, three minute rounds while wearing 8-ounce boxing gloves. The rules were released earlier today by Mayweather's public relations team after Nasukawa and Mayweather appeared at an open workout for Nasukawa at Mayweather's gym in Las Vegas.
They will compete at 147-pounds. Down from Mayweather's last fight weight of 154-pounds against Conor McGregor, and up from Nasukawa's usual competition fighting weight of 121-pounds. In a rare moment for his career, Mayweather will also be the taller man, standing a billed three inches taller than Nasukawa.
"I love competing against fighters from all walks of life like in my amateur days," Mayweather said in the release. "It's all about entertainment. Nine minutes of entertainment. It's going to be amazing.
"I'm in the entertainment business. That's what I go out there to do. I love to do this. I'm working out to put on a show for three rounds."
The exhibition bout takes place on Rizin 14 on New Year's Eve at Saitama Super Arena in Japan.
Comments
comments