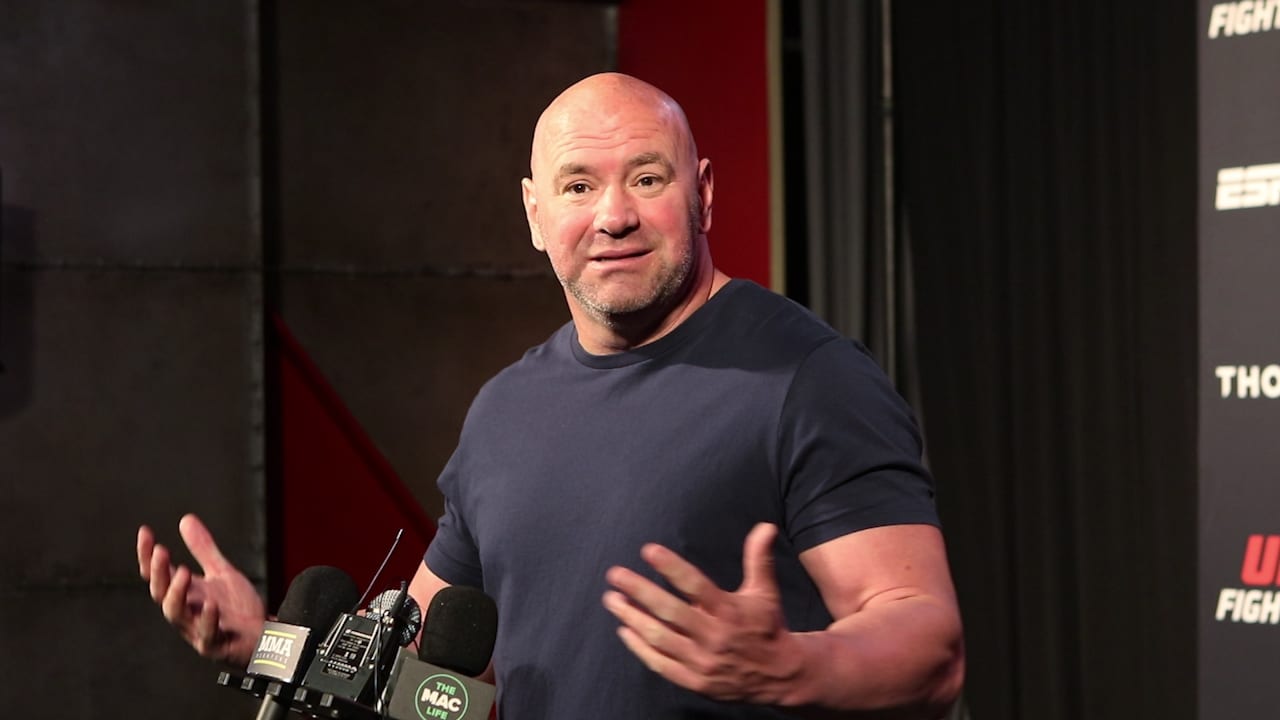 Dana White wasn't happy to see commentator Dan Hardy and referee Herb Dean get into an altercation last week, and says he'll take immediate action if he ever sees anything similar happen again.
Hardy and Dean argued on the broadcast after former fighter Hardy was infuriated by what he perceived as a late stoppage by Dean, telling the referee, "You do your job and I'll do mine."
According to White, that incident was unacceptable, and he would act instantly.
"I want to make this very clear — if you work for me, and you approach a judge or a referee or any type of official, I will fire you," White said. "You will lose your job. You will never work for me again if you do that. Nobody has the right to — listen, you want to criticize judges, you want to criticize referees, you didn't agree with a decision or things like that — we love Dan. Dan got emotional. The problem is now with this setup it's a lot easier to do. It's a lot easier to interact with everybody, from the fighters to the refs to the media and everybody.
"If you work for me in any capacity, and you approach a referee or judge or official, I will fire you that night on the spot. That can never happen here ever again."
While White stopped short of saying Hardy was being let go, he repeated his stance.
"I'm speaking to [Hardy] right now," White said. "I'm speaking to everybody. Don't ever do it ever again. And if you're a fighter, and you put your hands on or threaten any official, you will never, ever fight here again. Period."
Comments
comments