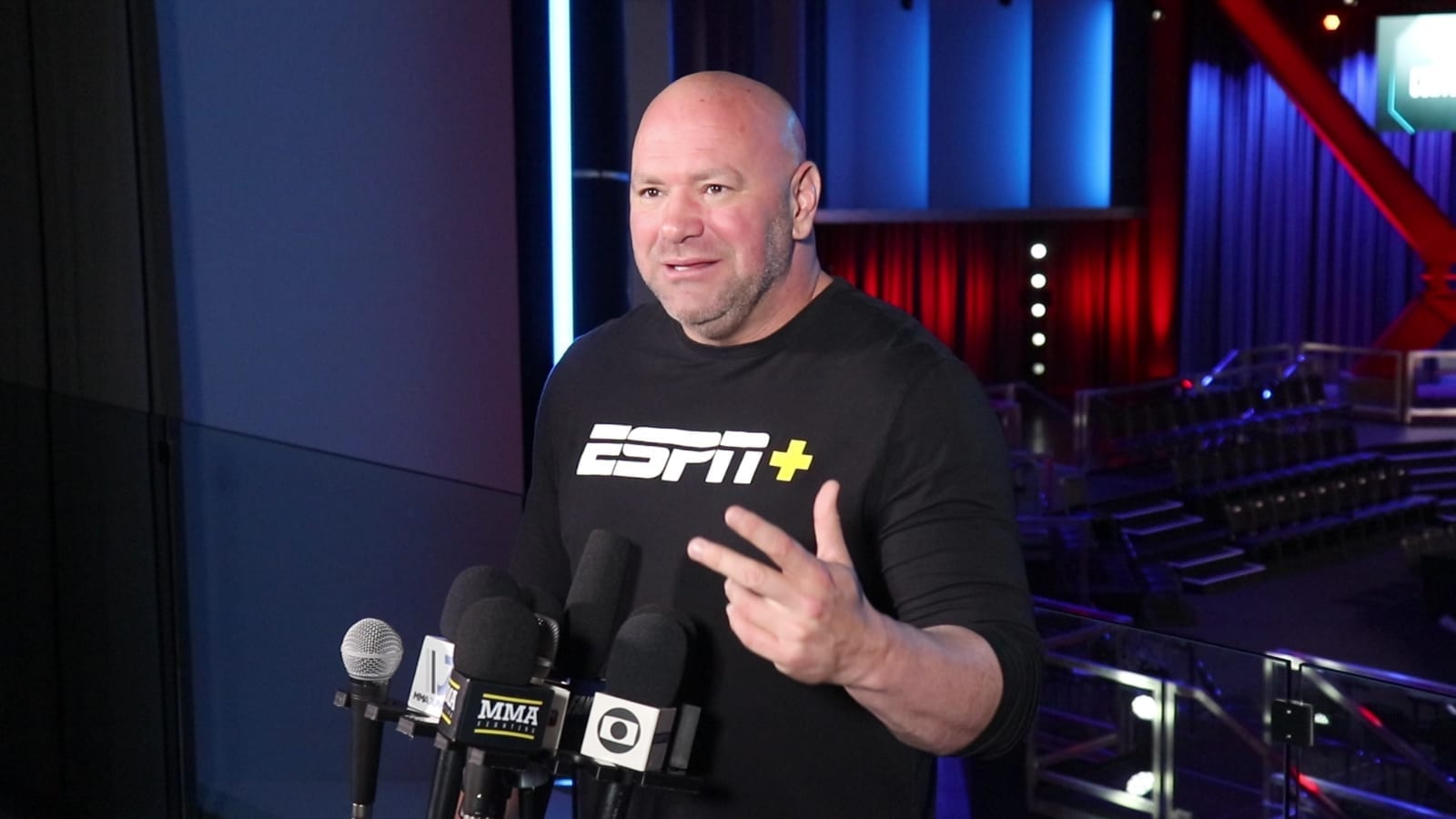 For a long time, UFC president Dana White was as vocal an opponent to women fighting inside the UFC as you could get.
Now, just a few years later, the MMA promotion's boss is well aware of the value female athletes bring to his brand, and is proud to point to the UFC as one of the best examples of true equality between men and women.
Speaking at a Hashtag Sports day recently, White looked at the complete parity in rulesets male and female fights, and noted it's something rarely found in other sports.
"If you think about in all other sports what they talk about is 'if women play golf, they hit from shorter tees', there's always some excuse about women playing a sport," White said (H/T to MMA Fighting). "It's absolutely an even playing field in the UFC. They fight the same style, they fight everything and even the pay. At the time Ronda Rousey was here, she was the highest paid fighter in the UFC.
"These women are incredible. What's crazy too, when you think about the empowerment of women right now — for most men this is hard to wrap their head around — a woman will kick your ass these days. It's not like it was 30 years ago. When I grew up, they played with dolls and we played sports. Not anymore."
White is quick to acknowledge he wasn't always a believer.
Before Rousey's thunderous rise up the ranks in MMA, the promoter felt there wasn't enough talent and people weren't ready to watch violence between women on national television. Now, some of the biggest MMA events in history were headlined by women.
"One of the things you have to remember—I completely own up to saying women would never fight in the octagon—but like I told you guys earlier, you've got to remember at this time, I was trying to get people to accept the men fighting in the Octagon. It wasn't allowed on pay-per-view. It wasn't allowed on TV," White said.
"There's always going to be this, it's changing rapidly, but there's always going to be this chauvinist side to men that men don't want to see women getting pinned up against the cage and hit with elbows and getting cut, things like that.
"So I thought, it's very popular now. The difference is, the reason that the women's MMA has taken off and it's so big is because these women are legit. Really good, very technical, and it's amazing and I never saw it coming."
Comments
comments