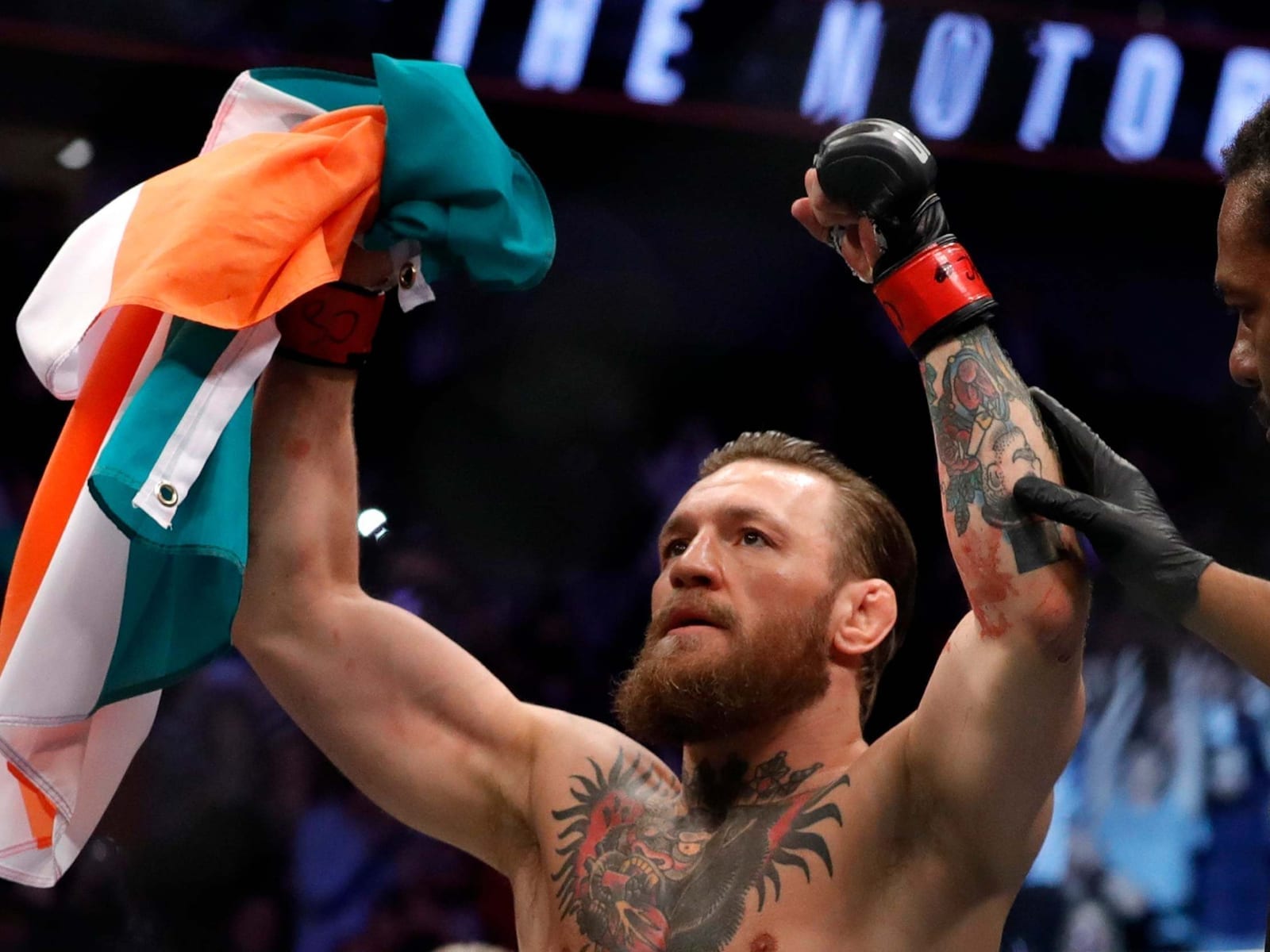 Dana White says that Conor McGregor receiving a title shot on his return to action this year is a realistic possibility.
McGregor has been out of action since suffering a leg injury last summer but with his return to training anticipated in the coming weeks, plans are being discussed for what might be up next. The Dubliner has suggested that a shot at UFC gold is likely his objective when he sets foot on Octagon canvas next, and according to White this will largely depend on the identity of the champion when McGregor is cleared to fight.
"We will see what's what with the lightweight division," said White to The Underground. It's going to depend on who the champion is when Conor McGregor comes back, they have a say in it. What do they want to do?
"If it's Oliveira who is still champion when Conor comes back, maybe Oliveira wants Conor we will see then. There are many variables for his return, number one his health and how his leg is.
"Once that is 100 per cent, we will start to figure out where he goes because we have fights up to June 18 already."
A lightweight world title fight between champion Charles Oliveira and Justin Gaethje is likely to headline the UFC 274 card on May 7, meaning that McGregor could be well-positioned to take on the winner.
"April I should be back sparring," McGregor said recently. "I'll gauge it all then. I'd like a title, a title, I'd feel a belt.
"We'll see what happens with the weight, I'm feeling nice and strong, I'm getting there day-by-day. I'm only 33 years of age, I'm unscathed, never been bust up in the face, never scratched in the face so I'll be back.
"I'm advised to take it easy, but I'm shadow boxing a lot and I'm figuring out what way I'm developing a style."
Comments
comments