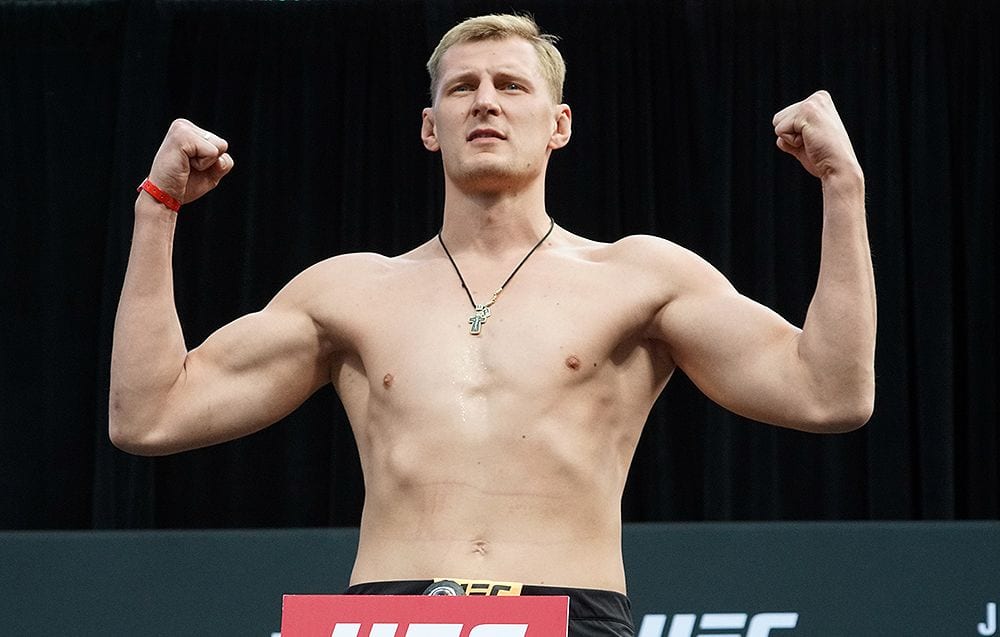 Representatives for Russian UFC heavyweight Alexander Volkov say that, as of now, his UFC London main event against Tom Aspinall is scheduled to go ahead.
Sanctions issued against Russia related to the country's shocking invasion of Ukraine could, it is thought, restrict Volkov's visa to compete in the United Kingdom, particularly amid the rake of sanctions issued against Russia's sportspeople in the wake of the war. The Moscow native is scheduled to meet Tom Aspinall in the UFC London headliner on March 19.
UK Home Secretary Priti Patel previously announced that the UK "will not welcome the national sports teams of those countries who are complicit in Putin's unprovoked and illegal invasion of Ukraine."
However, it remains unclear if this also relates to individual sportspeople like Volkov.
Volkov's manager, Ivan Bannikov, though, says that the visa has already been issued but suggested that it is "unimportant" if his fighter is cleared to compete given the scale of the conflict currently taking place in Ukraine.
"The visa has been issued," he said. "All will depend on any new sanctions. But at this moment, this is all unimportant, as our thoughts are of the people dying in Ukraine, on both sides. Our thoughts and prayers are with them."
While the visa has been issued, it could quite conceivably be withdrawn in the coming days following rebukes from the likes of FIFA and UEFA who have stripped Russian football team's from competing on the global stage indefinitely.
Comments
comments