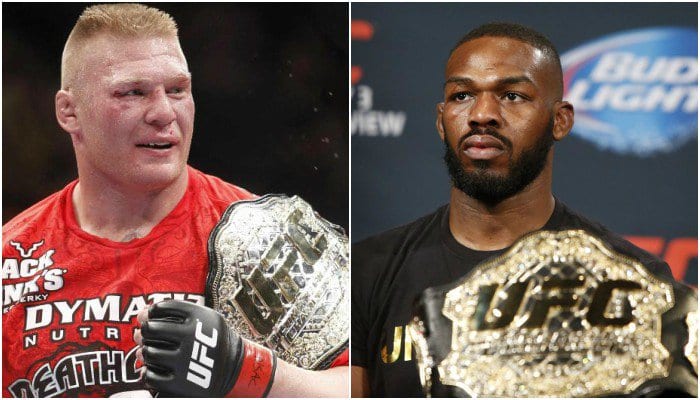 With the recent news of Brock Lesnar's free agency, the world of mixed martial arts once again perked their ears as the heavyweight enigma could be tempted to return.
And wouldn't you know it, should Lesnar be open to competing again, UFC president Dana White would be willing to facilitate that comeback. Lesnar was once linked to a fight with former light heavyweight Jon Jones, who coincidentally is about to begin his long-awaited move to heavyweight, and just the other day Jones' referenced the WWE star on social media, telling Lesnar via tweet: "Brock I'll beatcho ass too."
While Jones has made it clear he wants a crack at heavyweight champion Stipe Miocic, it's likely a fight with Lesnar — no doubt a massive box office smash — would still interest him. According to TMZ, if both Lesnar and Jones want to compete against each other, then White would be willing to put the fight on.
Lesnar hasn't competed in the UFC since 2016, where he defeated Mark Hunt via judges decision at UFC 200. That decisionw as later overturned after Lesnar failed a drugs test.
Comments
comments