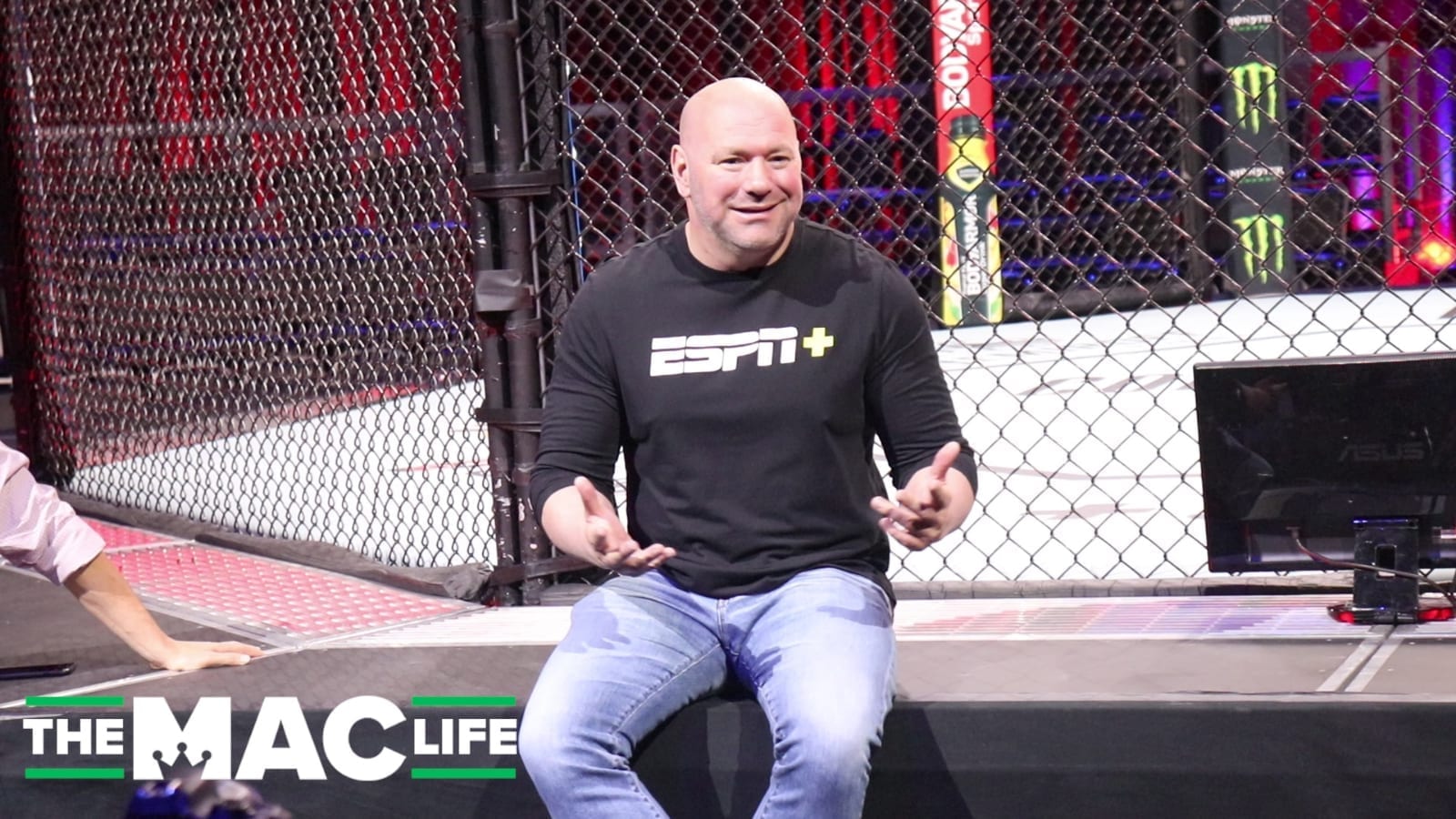 There's a lot that can be said about UFC president Dana White. One thing you can't say, however, is that he gives up easy.
White has been absolutely dogged in his desires to get Khabib Nurmagomedov and Tony Ferguson inside an Octagon on April 18 despite the fact the coronavirus pandemic has essentially scuppered sports across the globe.
Regardless of the fight's original venue being taken away as an option, regardless that the card might be forced to change, the UFC boss has always remained steadfast in his belief he'd be able to put on the fight as scheduled.
Then on Monday, it seemed as if it had been taken out of his hands. Nurmagomedov revealed in an interview that, since arriving in Russia, the country had banned travel, and that the UFC were looking at replacing him in the contest, supposedly with Justin Gaethje.
If White's worried, however, he's not letting on.
"The challenges are that every time I get something figured out, I wake up the next day and the world has completely changed again," White said on Frank Warren's Heavyweight podcast. "and everything that I work hard on the day before, me and my crew, has now fallen apart. It literally just happened to us again today. I mean, I woke up today and Khabib Nurmagomedov is in Russia and they just shut down all travel in and out of Russia.
"I woke up this morning and the whole world fucking changed again. So back to the drawing board and we're figuring this out right now as we're speaking right now, I have people working on this thing as we speak. Listen, I am absolutely fucking relentless and I said that this fight is going to go on and it will."
No matter what's going on behind the scenes, however, it's likely we won't hear it from White until the last possible moment.
"A lot of these media guys are absolute and total fucking scumbags. As soon as you let them know what you're doing, all they're trying to do is fuck up everything that you've worked [on]," White said.
"So I literally told every one of these guys to go fuck themselves and I'm not telling any of them what I'm doing, where I'm doing it — but know this —- the fight is happening on April 18, some where on planet fucking Earth and when you need to know, I'll let you know."
Comments
comments