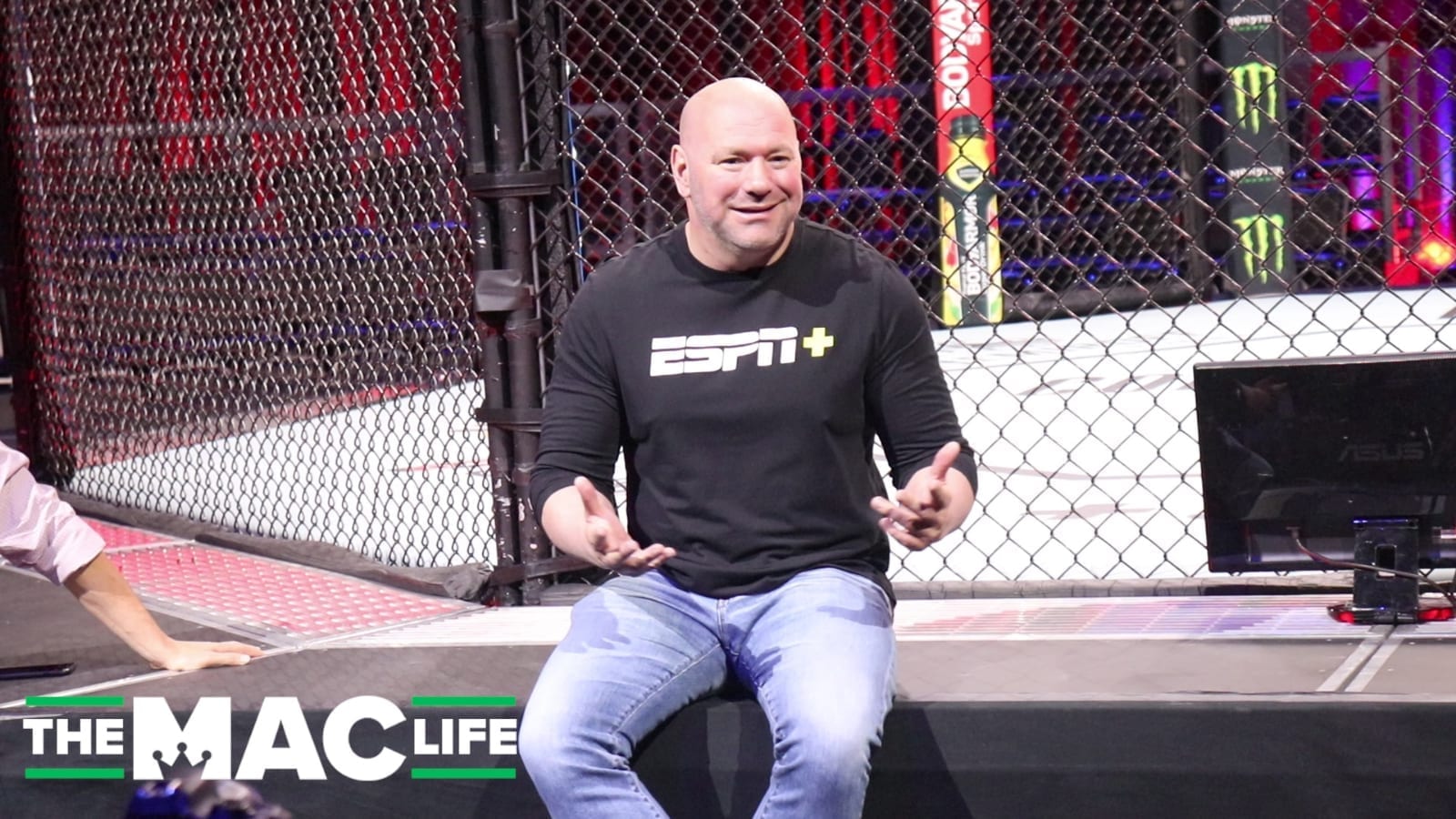 The Ultimate Fighter is on the way back.
And if things play out in the right way, it could be doing so with two high profile coaches already locked in a rivalry that would make for captivating viewing.
On a media tour yesterday, UFC president revealed the UFC's long-running show would be making a return in the near future as sports content continues to be few and far between during the coronavirus pandemic.
"We're literally working on that right now," White said, speaking to ESPN 690. "What a great question and the answer is yes and we're working on that right now."
In White's mind, there's a population of people that are missing live sports more than any other type of content, and the newest season of TUF could fill that gap.
"I don't like television shows. I can't get into TV and all this Netflix and all this crap, I don't do it," White said. "Every time I start watching a TV show, I'm like, I could be much better things with my time right now. And you don't realize how much you miss live sports. I'd even watch golf right now if it was on. I would even sit down and watch that horrible boring sport right now."
Of course one of the historically largest selling points of the show is who play the roles of coaches. Names in the past have included stars such as Chuck Liddell against Randy Couture, Conor McGregor against Urijah Faber and Jon Jones against Chael Sonnen.
With a long hiatus since the previous season, and with a number of big fights ready to be made for the UFC, White can already picture some quality pairings.
"I mean, if you look at the landscape, you could do [Kamaru] Usman vs. [Colby] Covington, you could do Usman vs. [Jorge] Masvidal as coaches, you could do Khabib [Nurmagomedov] vs. Tony [Ferguson] or whoever wins this weekend. You could do Israel Adesanya vs. Paulo Costa. You could have some incredible coaches right now," said White.
–
Comments
comments