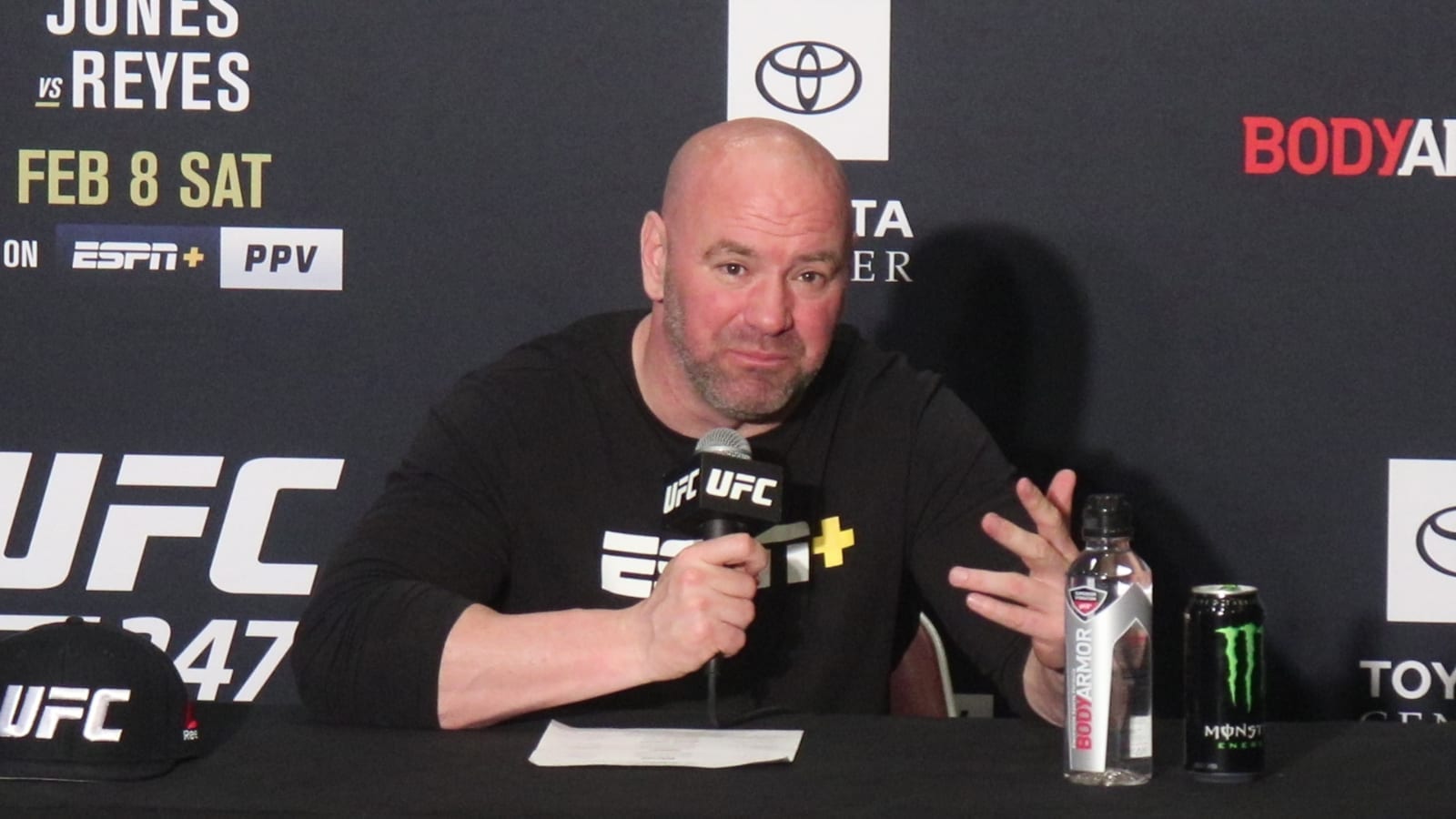 Dana White doesn't care if Paulo Costa wants more money.
Costa recently revealed he would not be taking part in a previously announced match-up between himself and Jared Cannonier, after he was apparently disgruntled by his current pay. Costa took to his social media to make the revelation, writing "UFC needs to pay me as main fighter to have fighting in main events. Youtubers are showing all disgrace on this business."
Just to be clear. I never signed or locked up that contract. Why ufc announced this fight if didn't signed? My question too

— Paulo Costa ( Borrachinha ) (@BorrachinhaMMA) June 5, 2021
White, it would seem, is not swayed by that argument.
"I offer you three fights a year," White said, speaking with TSN's Aaron Bronsteter. "He doesn't have to fight. No problem, don't fight. Guess what? You should have started a YouTube channel when you were fucking thirteen years old and built your name up and everything else, and you could have had the fight on Saturday night, but you didn't.
"You're not a fucking YouTuber, you're a fighter, and this is what you do for a living. Or you don't, it's up to you.  And you're in no position to be talking about crazy money after your last performance. You either want to fight, or you don't want to fight."
Essentially, White says, the onus is on Costa to fight his way through his contract and get into a position to demand the money he thinks he deserves.
"You signed a contract, you're under contract," White said. "If that's the way you feel, you know what I say all the time, we have fights every weekend. If you want to be busy, you can fight every weekend if you want to. Get out of your contract, and go do whatever you want to do."
Comments
comments