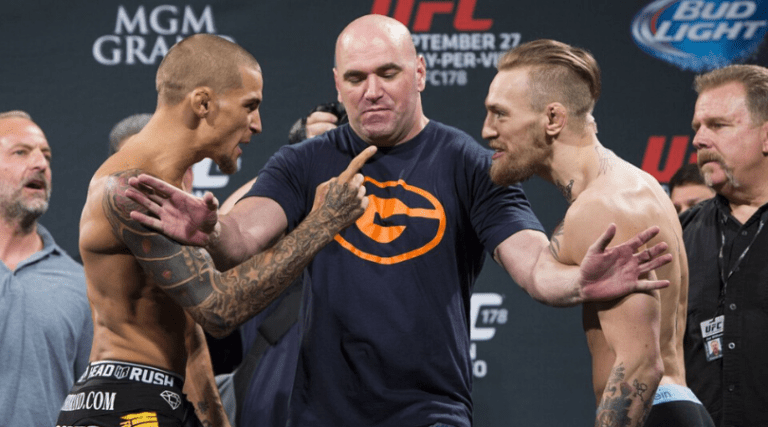 Dana White doesn't know how the upcoming rematch between Conor McGregor and Dustin Poirier is going to play out, but he believes it'll be different from their first meeting back in 2014.
McGregor and Poirier are set to tangle again on January 23 in Abu Dhabi on the first UFC pay-per-view of the year, with both men in far different positions of their careers than first time around. For McGregor, he has become the biggest star in combat sports, while Poirier has redeemed himself since the first-round TKO loss to the Irishman by going on a resurgent run at lightweight, engaging in some of the most entertaining fights of all time.
For White, he believes both men will be coming into the contest suitably prepared for battle.
"It's a completely different fight," White said, speaking to BT Sport. "Obviously Conor McGregor is a much better fighter than he was when he first faced [Poirier], and Poirier is a much better fighter too. I don't know how that plays out now in the fight, but it's definitely interesting. You can't look at the first fight and go, 'Oh this is exactly the way that's going to go again,' because it won't … Conor looks damn good, and Poirier's always in shape.
"I expect this to be a good fight."
–
Comments
comments