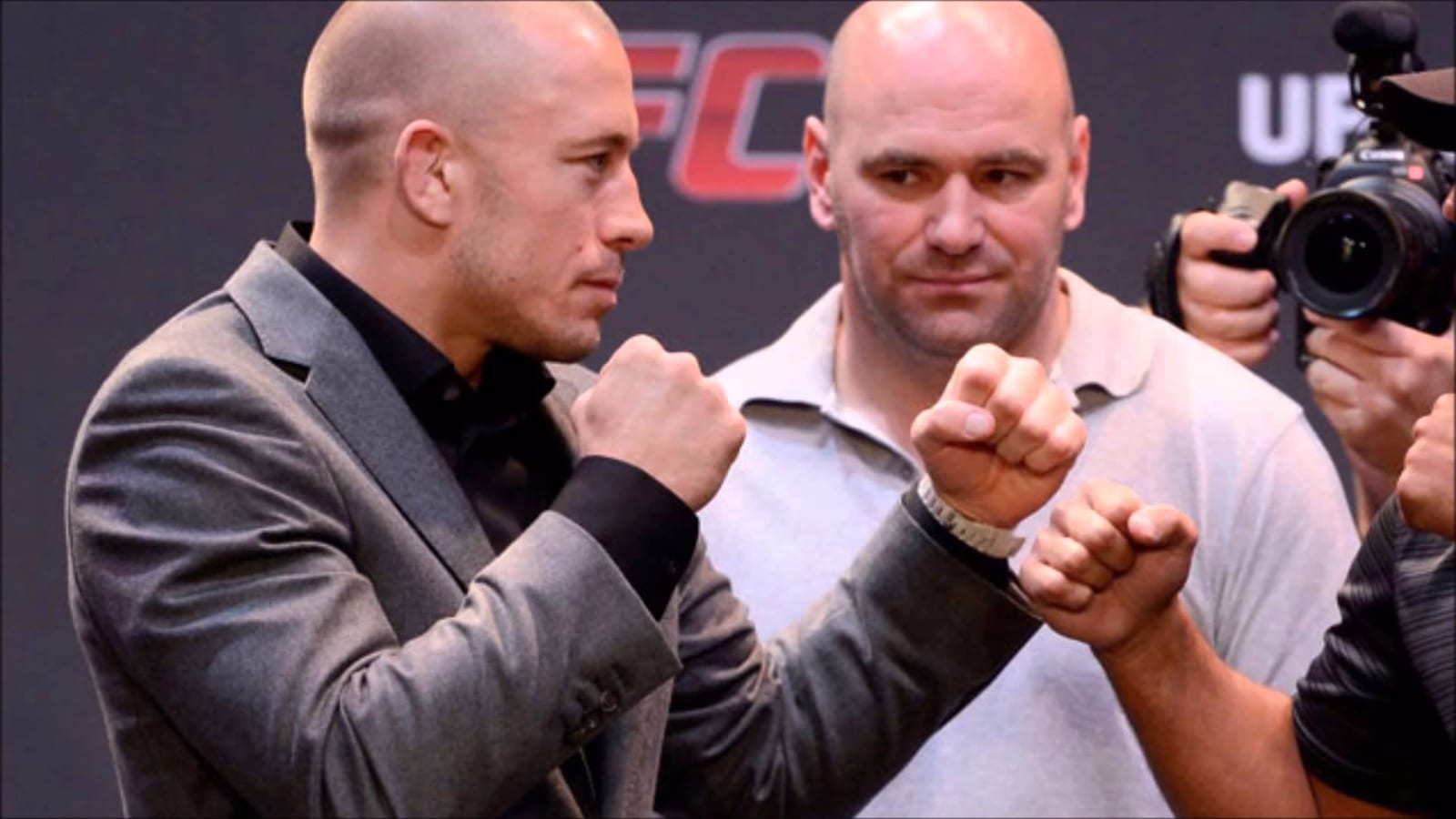 It feels like Dana White and Georges St-Pierre are back at it again.
For the majority of last year, White consistently stated that St-Pierre was a retired athlete that only aired interest in fighting to draw attention to himself. Despite those assertions, St-Pierre returned after four years away to defeat Michael Bisping and win the middleweight championship in last November.
After that win, St-Pierre vacated the title, citing an illness that would keep him on the sidelines for too long, leaving him currently away from the sport.
Perhaps because of that, and because White's floated idea of a St-Pierre versus Nate Diaz bout was shot down, the UFC president seems to be back in his old belief that St-Pierre is a retired athlete.
And despite reports the UFC had eyes on St-Pierre eventually fighting either Conor McGregor or Khabib Nurmagomedov at lightweight, White appeared content to rule out either of those possibilities, arguing that St-Pierre hadn't done enough to warrant such contests.
"He just fought at 185-pounds and didn't defend the title," White said. "So what, I'm going to have him fight down there [at lightweight]? First of all, I don't even know if he can make the weight, number one. '85-'55. And what has he done in that division to deserve a fight with either one of those guys?
"The answers nothing. He's retired."
But, White says, if St-Pierre actually desires fights with either Nurmagomedov or McGregor, there is a way he can get one.
"If Georges St-Pierre wants to move to 155, prove he can make it and fight the number one contender down there, then absolutely I'd do it," White said.
Comments
comments