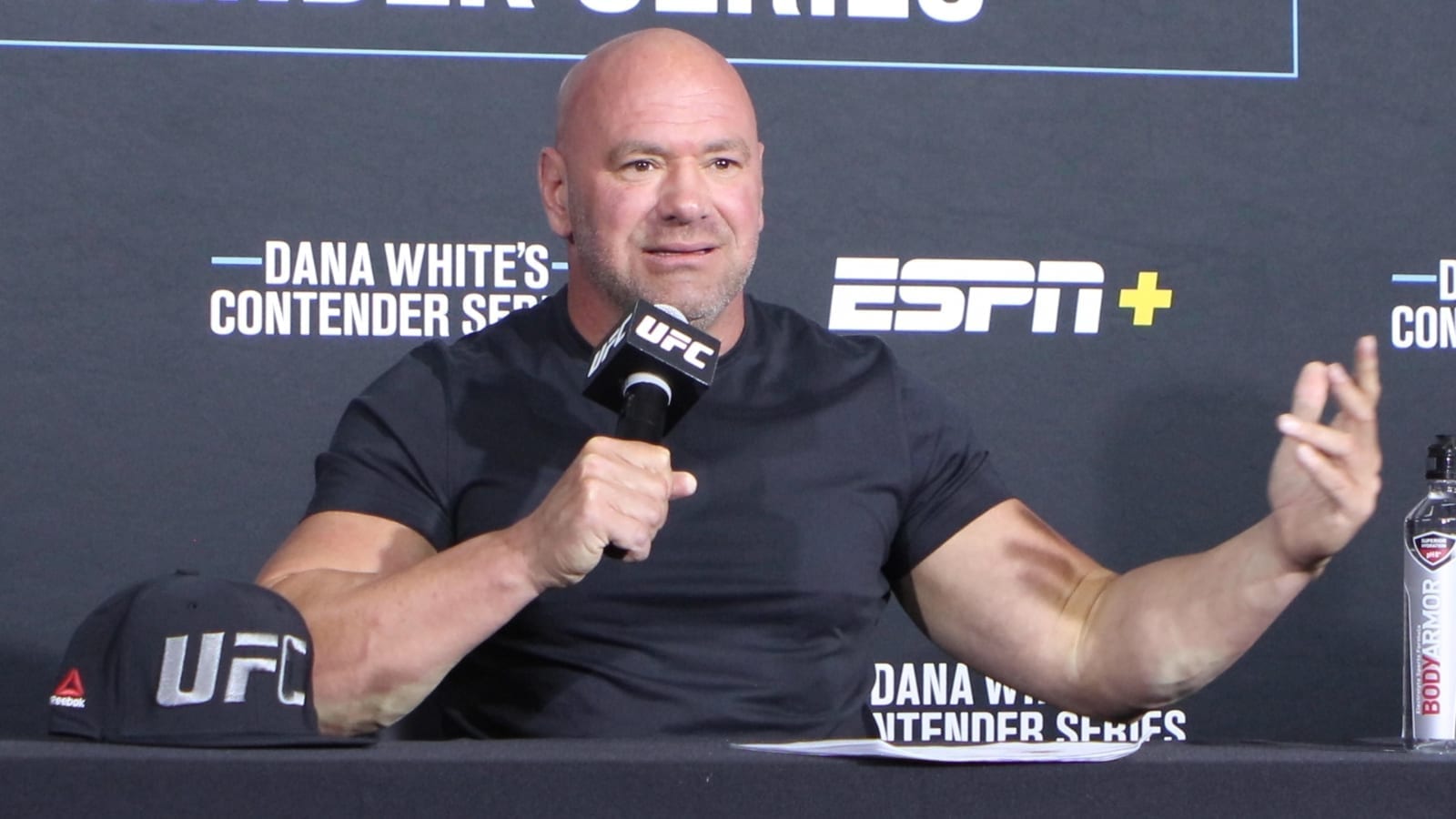 Dana White has fired back at Aljamain Sterling's complaints he's not received enough credit from the UFC president.
Over the past week, UFC bantamweight champion Sterling has vocalised his frustration with the promotion, after he said they announced his next title defence against Sean O'Malley prematurely without confirming Sterling was fit and able to fight again in August. He beat Henry Cejudo at the beginning of this month.
While Sterling is okay with the contest, he asked that the UFC give him time to make sure his body was ready to undergo another training camp, and asked White to stop demeaning him in public.
"Every single time they've asked me to fight, I've saddled up, put my nuts on the table, and showed up every single time. And I won," Sterling said on his podcast. "It's just like, at what point do I get credit from the UFC and Uncle Dana? Dana is super nice behind closed doors, but then he tells me I can't get out of my own way. I'm like, 'What does that even mean?' Just clarify what that means."
Now, White himself has fired back at Sterling, pointing out that none of the back and forth would have begun if Sterling had kept his potential injury issues to himself.
"I didn't give him enough credit? Well first of all, I didn't hear what he said, number one. Number two, I'm not the one who went out and said if my body holds up when I'm promoting a fight," White said, speaking to Fansided MMA. "If you're not healthy, don't take the fight. We'll have somebody else fight, we'll do somebody else for the interim title. You know what I mean?
"Don't say you're going to go out and fight then start saying stuff like — what's the first thing to happen? As soon as I was at the press conference, I was asked if Aljamain Sterling really going to fight or not? Is that what you want the fans thinking? How is that me not giving him credit? I didn't say anything … How am I not giving him credit? Ridiculous."
Comments
comments