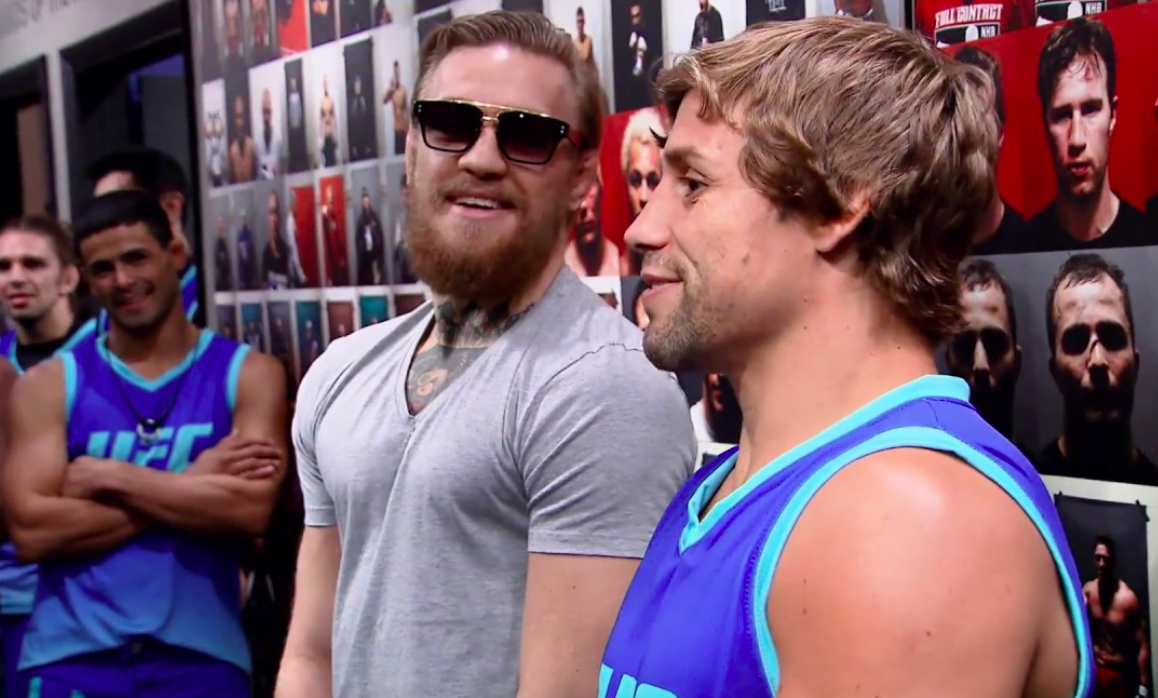 Conor McGregor will get the job done against Michael Chandler when they meet in the cage, says Urijah Faber.
'The California Kid' previously coached opposite McGregor on a season of 'The Ultimate Fighter' in 2015 — but while they didn't get to throw down in the cage afterwards, McGregor will do just that against Michael Chandler following the airing of the 31st season of the UFC's long-running reality series which makes its debut on ESPN later this month.
And once that bell rings in what is expected to be the biggest pay-per-view combat sports event of the year, Faber says that McGregor's left-hand will prove to be the difference-maker against former Bellator champ Chandler.
"Traditionally in the past — you know, old-school MMA — I would have said the high-level wrestler's always going to win," Faber said to ESPN, as noted by MMA Junkie. "But Conor, I feel, has closed those gaps a lot. I think Chandler takes a lot of big risks and likes to fight wild and aggressive, and I've seen many times where Conor's power is just too much and his precision's too much, and I think it's going to be, in a five-round fight, leaning toward McGregor."
McGregor and Faber cultivated a friendly relationship on the set of their TUF series, which was shot in the aftermath of McGregor's first UFC title win against Faber's Team Alpha Male teammate Chad Mendes which topped the UFC 189 card in Las Vegas. However, initial footage filtering out from the McGregor vs. Chandler iteration of the show seems to suggest that their relationship won't be quite as warm.
"Chandler and I are pretty different guys, and they're going to have a much different relationship than Conor and I," Faber said of his approach to the show. "I would just say the same advice I'd give anybody: Be yourself and stand your ground and things will play out the way they do.
"I think they're going to be heated. They are actually fighting and they're going to have a lot of build up. When I spoke to Conor about this situation, he said this season is different because he was coming off of his first big payday and his first world championship. This time, he's focused on making this his camp, so I think he's going to be a little more on edge, to be honest."
Comments
comments