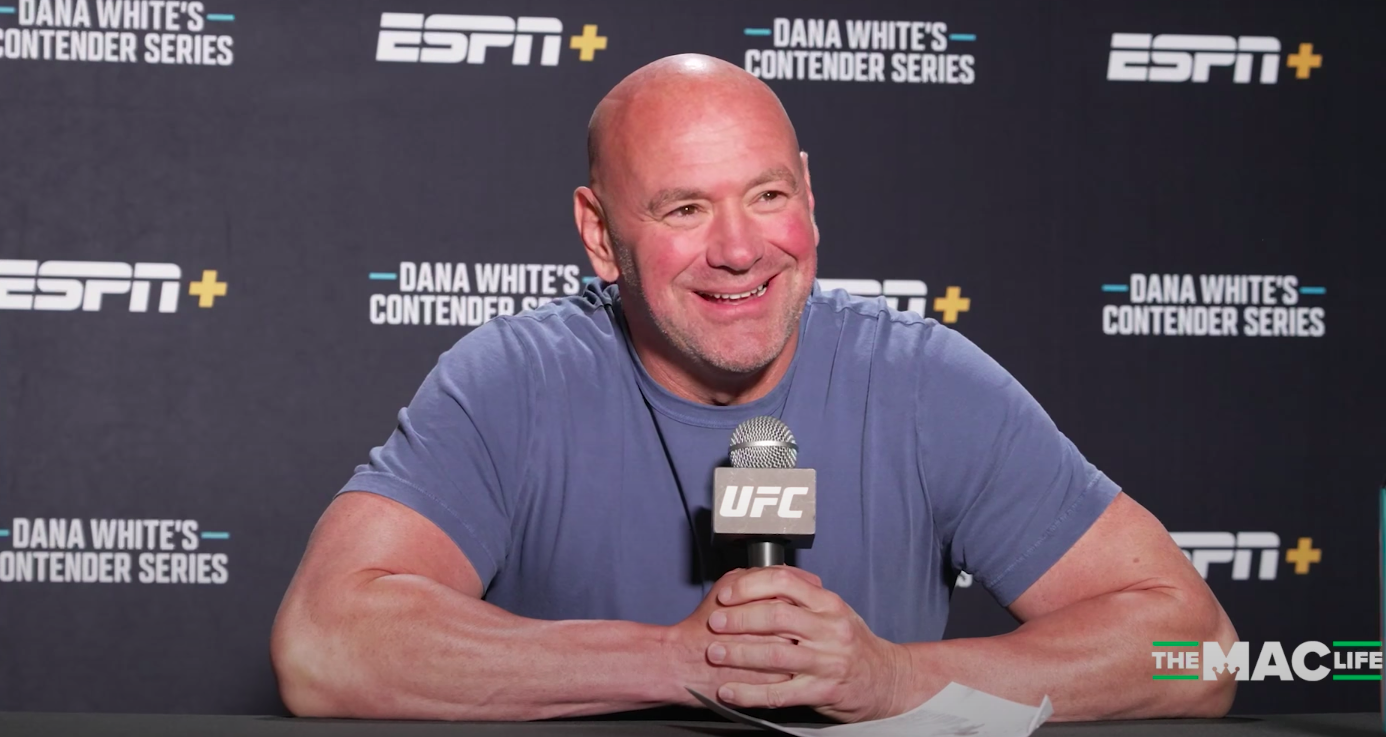 If anyone is expecting to see a difference in the UFC product now that it has merged with the WWE to form a new group, TKO, Dana White says to not hold your breath.
It was confirmed on Tuesday that a new entity, TKO, has officially been formed following the Endeavor-led merger of the both sports entertainment brands. The company, which is listed on the New York Stock Exchange as of yesterday, aims to dominate the live sports event market and bring in billions of dollars in revenue each year.
But according to newly-minted UFC CEO Dana White, don't expect much to change in the UFC despite the wholesale changes behind the scenes.
"We've been kicking ass for however many years now. The WWE is doing well," White said to the media, including The Mac Life, on Tuesday at the UFC Apex. "I say this to you guys every year. This just takes the whole sport and everything to a whole different level. I flew out to that thing last night and did it this morning. It was actually really, really cool. It was cool to be a part of.
"I'm excited about the future and what we're going to do. And I always am, regardless, but after this merger, we're just so much more powerful than we were yesterday."
But given that White's hold over the UFC brand is largely untouched by the new overall company, he added that his vision for the UFC's output remains unchanged.
"Everything that goes on here I determine. Nothing has changed, just three letters instead of (nine)," White said. "We're just going to continue to kick ass like we do every single year. For people that are fighters or media or whoever, this just takes this whole thing to another level. It's so much bigger and so much more powerful.
"When you think about all the things that I want to do before my time is up here, today made that a lot easier and a lot more doable."
Comments
comments