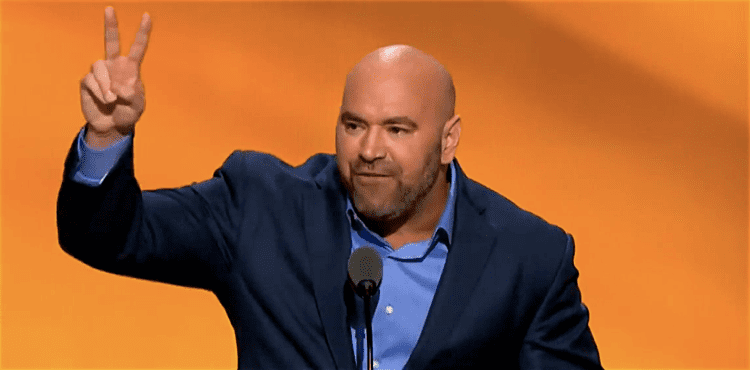 While Nate Diaz might be scheduled to fight this Saturday night, there remains some skepticism as to whether or not we'll really see him enter the cage at UFC 241.
Diaz (and his brother Nick) have had a history of being tough men to negotiate fights with, and have often shared their displeasure at some of the pageantry of fighting. In one famous MMA moment, Nick Diaz skipped a press conference to hype his upcoming title fight with Georges St-Pierre, much to UFC president Dana White's disgust.
This week, however, White isn't worried. Speaking following the recent episode of the Dana White Contender Series, the UFC boss said his relationship with Nate Diaz was a good one, and that fans have nothing to be concerned about.
"It's funny – I did this interview the other day about Nate," White said. "Nate's one of these guys that, he has this personality where it's like he's saying 'Fuck you' to The Man, but he never says 'fuck you' to The Man. Every time I'm around Nate, he's a good kid, and I've always had a good relationship with Nate, a personal relationship with Nate.
"He's tough to deal with on the business side, but personally he's a good guy. And whatever you want to say about the Diaz brothers, when they say they're gonna fight, they sign the bout agreement, and they show up and they fight. So I don't see any problems."
Diaz is set to meet Anthony Pettis in the co-main event.
Comments
comments