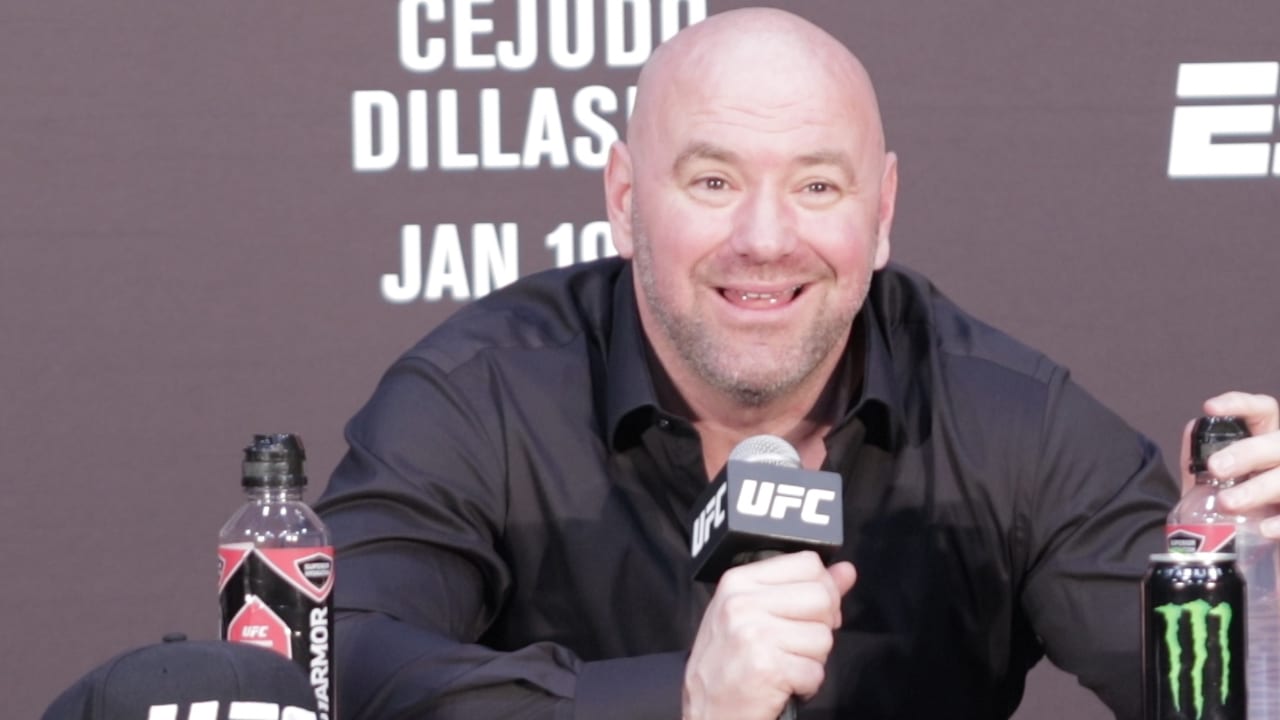 If you were surprised by Henry Cejudo's recent call out of Valentina Shevchenko, then you're not alone. UFC president Dana White is right alongside you.
Cejudo has recently got his name back in the headlines after a trollish video post in which he declared he wanted to be the first 'intergender' champion of the world, and so wanted to fight Shevchenko, the UFC women's flyweight champion and make her be "the next to bend the knee to Triple C."
The following is a public service announcement for the supposed flyweight queen Valentina Shevchenko. Signed, Triple C and soon to be The IGC. #bendtheknee @BulletValentina pic.twitter.com/kUQbCnmIWd

— Henry Cejudo (@HenryCejudo) August 11, 2019
For her credit, Shevchenko fired right back, saying the Ariel Helwani MMA Show that Cejudo should be careful what he wished for, along with some entertaining, tongue in cheek posts to her own social media.
Well, if you were starting to get worried that we might actually be seeing something brewing, Dana White apparently is as confused by the whole thing as everyone else.
"That's the wackiest shit I've ever heard," White said following a recent episode of his Contender Series. "It's just fucking crazy that Henry would say that. But Valentina would probably do it. I don't even know how to respond to that or what to say other than 'wow'.
"I can't even fucking wrap my brain around that, why he would say that. It's just crazy, but … what are you gonna do?"
Comments
comments