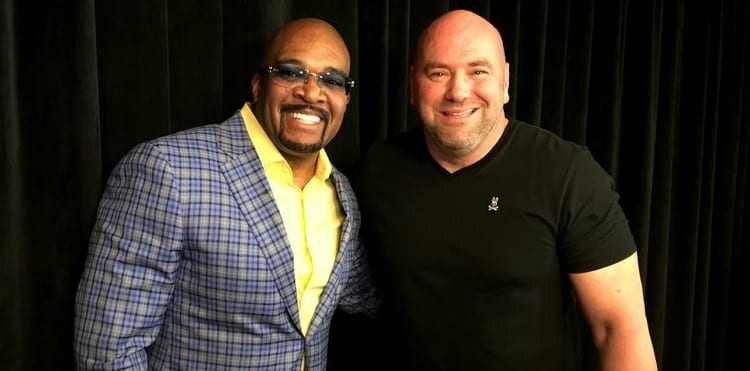 UFC president Dana White has started to tire of Floyd Mayweather's consistent suggestions he'll meet Khabib Nurmagomedov or Conor McGregor in a boxing ring in the future.
No sooner had UFC 229 ended, Nurmagomedov was linked to the undefeated boxer, with Mayweather pledging they would fight so long as Nurmagomedov could establish an agreement with the UFC. Unsurprisingly, White rejects that statement. In fact, he rejects any talk of a UFC fighter boxing Mayweathear
"Listen, if Mayweather wants to fight, come fight. You fight in the UFC," White said. "We're not boxing again. We did that once. That's over. You want to fight? Come fight. A real fight."
Instead, White suggested Nurmagomedov's next bout could be MMA's White Whale — a title fight between the Russian and Tony Ferguson, a contest that's been scheduled four times.
"I mean, Tony Ferguson is the right fight," White said. "Tony Ferguson didn't lose the (interim) belt in a fight, so that's the right fight. … It's the fight to make. We'll see how this whole thing plays out. It's obviously going to depend on the suspension and what happens."
–
Comments
comments