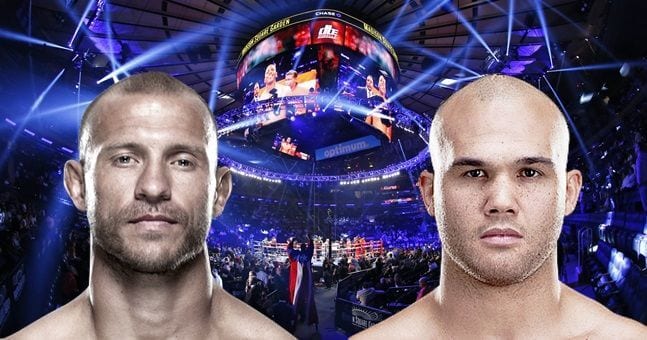 If fans were hoping the Donald Cerrone vs. Robbie Lawler bout would be rescheduled sooner rather than later, they're unfortunately out of luck.
The UFC 213 fight, itself a re-booking, was cancelled this morning after it emerged Cerrone was unable to compete on the July 8 card. While reports on what exactly had caused Cerrone to withdraw were unclear, most predicted the fight could take place as soon as UFC 214 on July 29 in Anaheim, California.
According to UFC president Dana White, however, that's not going to happen.
"Here's the deal. 'Cowboy' Cerrone is a stud. He's too tough for his own good," White said, speaking with MMAJunkie.com. "He absolutely wanted to fight. The kid's got a pulled groin, he's got a bruise from his knee to the inside of his groin. And his other knee is blowing up, he's got staph infection.
"Could he come out and fight? Probably. Should he come out and fight Robbie Lawler with a pulled groin? No, he shouldn't. We're going to get him healthy and remake the fight. … No, it won't be on Anaheim."
While Cerrone hasn't commented on White's statement, he did post to Instagram earlier in the day to refute the reports of him being injured.
"Let everyone know this is not an injury," Cerrone posted to Instagram. "But a super bad infection in my blood. 7 days of IV and I'll be back at it. Working on getting the fight rescheduled."
Comments
comments