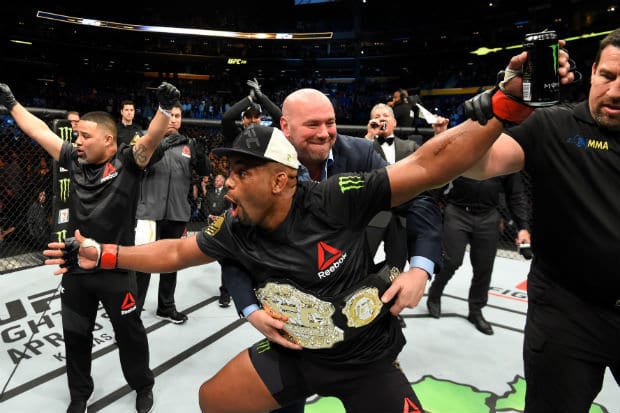 If fans were expecting Francis Ngannou to leap into a title bout with Daniel Cormier, UFC president Dana White has two words for you: not yet.
Last night, Ngannou defeated Cain Velasquez in 26 seconds to re-affirm his position as one of the best heavyweight fighters in the world before calling for the second title shot of his UFC career. But while fans seemed to react well to a potential Cormier vs. Ngannou contest, White spoke after the bout and said the promotion had other ideas.
"Well yeah, Francis is there," White said, speaking on ESPN's post show. "Cormier's hurt right now and we have another fight lined up for Cormier first so, we'll see how this whole thing plays out."
While most signs point to a potential Cormier vs. Brock Lesnar bout, particularly with their in Octagon shoving contest last July, White refused to be drawn on the issue.
"[Cormier] is not healthy yet so I would never announce a fight without it being done," White said when questioned about the opponent for Cormier. "It makes no sense. I don't even know when Cormier's gonna be ready."
–
Comments
comments