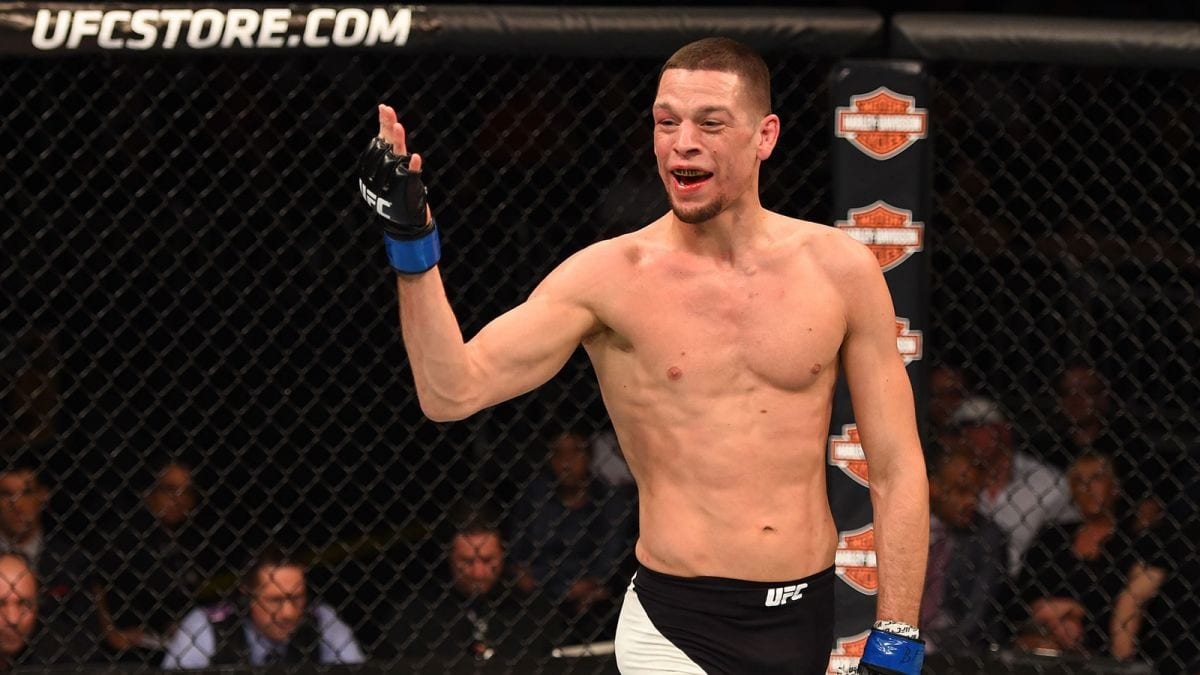 For a moment there last week, it almost seemed as if Nate Diaz was approaching a return to the UFC Octagon.
Recently, reports emerged that the UFC were looking to build their end-of-year card (UFC 219), and were looking at a potential title fight between Diaz and welterweight champion Tyron Woodley. While negotiations were supposedly on going, things apparently slowed to a stop after Diaz asked for more money than the UFC were prepared to pay.
According to UFC president Dana White, that was not a one time situation.
"Nate Diaz turned down a fight with everybody on the roster," White said, speaking to media at a lunch on Tuesday (via MMAJunkie). "We've been offering him fights for — when was the last time he fought, a year and a half ago? For a year and a half we've been offering him fights. As a promoter, we have to offer him fights. Because we're supposed to give him three fights a year. So we continuously offer him fights, and he continuously turns them down."
However, playing devil's advocate for Diaz, White did make a point that the hypothesized bout between Diaz and the welterweight champion wasn't as real as many outlets suggested.
"I don't even count that one," White said. "Don't even count that he turned down Woodley, because … one of our attorneys here started playing matchmaker, and because he has a good rapport with the Diaz brothers, and he basically said 'well what if you could fight Tyron Woodley?' And me and Sean [Shelby] are like 'how does he deserve to fight Tyron Woodley? There's a fucking list of guys that are waiting to fight Tyron Woodley, and this dudes gonna fight? What are you talking about.
"So he kind of went off the reservation a little bit and started playing matchmaker. That's why you started hearing Woodley saying 'I got offered a fight with Nate Diaz' and we're like 'no there was never a fight'. That's the deal. So there really was never an offer for Woodley vs. Diaz. It's not true."
Comments
comments