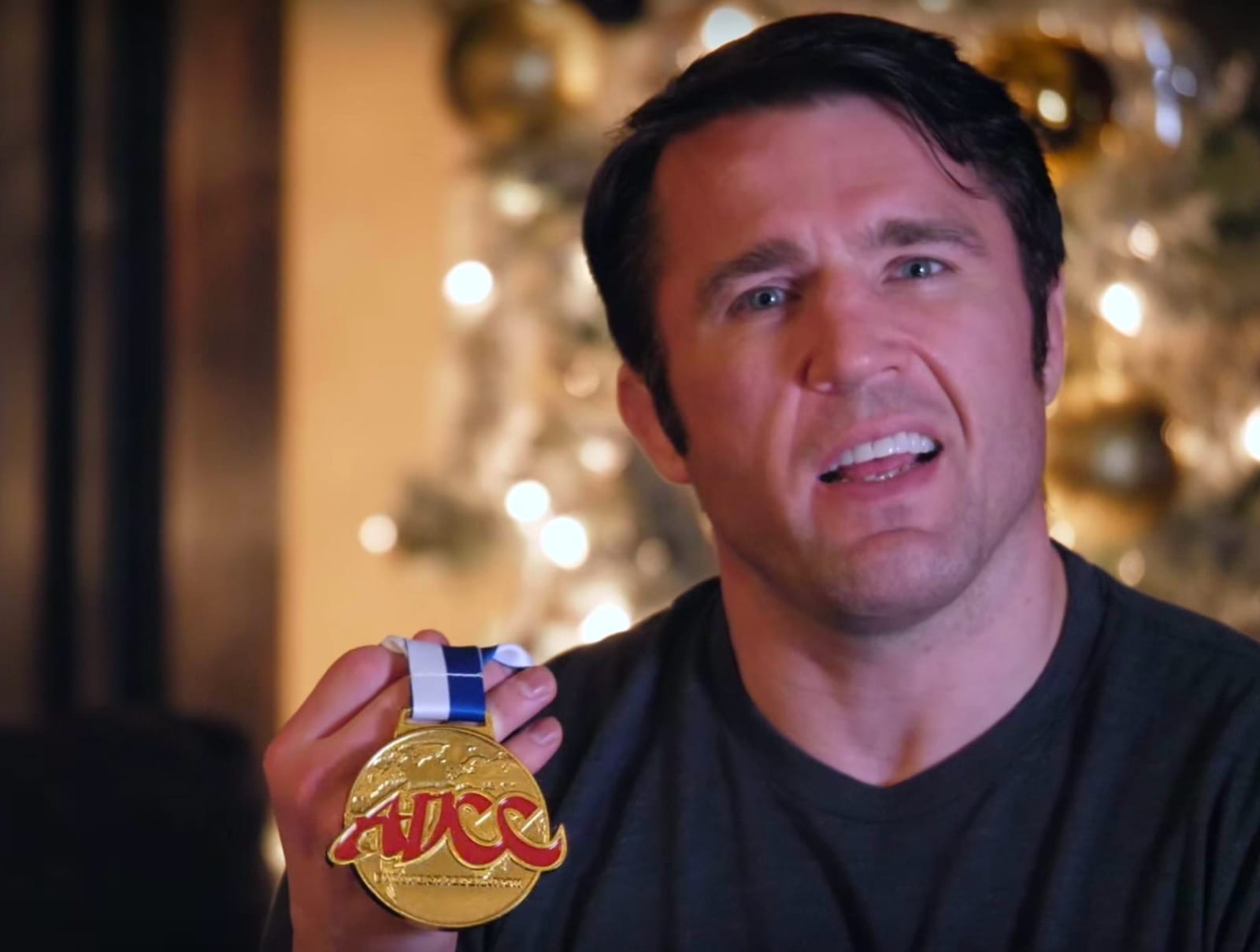 Chael Sonnen might have a bunch of heavyweights in his future throughout the Bellator Grand Prix next year, but that won't stop the self proclaimed American Gangster from seeking out more.
After defeating Leo Vieira in an ADCC superfight grappling bout last year, Sonnen is interested in re-entering the competition and 'defend his medal'. To do so, he's looking for as big a name as he can get.
In a video posted to his YouTube channel Tuesday, Sonnen called out former UFC heavyweight champion Fabricio Werdum to meet him in a grappling match, and alluded to a nature of dislike between the two.
"You know winning the superfight championship not only gave me this beautiful medal, but it also gives me an opportunity to defend it at the next Abu-Dhabi," Sonnen said. "But the one thing that I don't have yet is an opponent, and while many of the other competitor's agree, it could be a long time 'til we have the next championship. I don't see any reason to wait.
"So Fabricio Werdum. Why don't you accept my invitation now? You and I have known each other for a long time, we cross paths and we've always been nice to each other, but I can see in your eyes you don't want to be nice to me. And you can see in my eyes I don't want to be nice to you back. So how about we quit pretending?
"It's your style of jiu-jitsu. It's your style of jiu-jitsus versus my championship. So why don't we both just agree to it now?"
While Sonnen is well known for his promotional style, perhaps there could be an element of truth to his insinuations. Recently, Werdum got into a well publicised altercation with Colby Covington, a man most describe as fashioning himself after Sonnen. When Werdum was caught on camera throwing a boomerang at Covington, Sonnen made no disguise of his disapproval.
"The whole thing was weird. Why is Werdum sticking his nose in? It's very bizarre," Sonnen said on a recent episode of The MMA Hour. "You know, Werdum is so good. He's in the conversation to be one of the greatest heavyweights ever. He's just a guy that's so wide open and goes out there and fights. Werdum's open to being knocked out in any fight because he's so reckless, but that's also what makes him so damn dynamic.
"Why would he get his feelings hurt about it when he's living in California, man? Werdum had no standing in the matter. It was a scumbag move by Fabricio."
Comments
comments