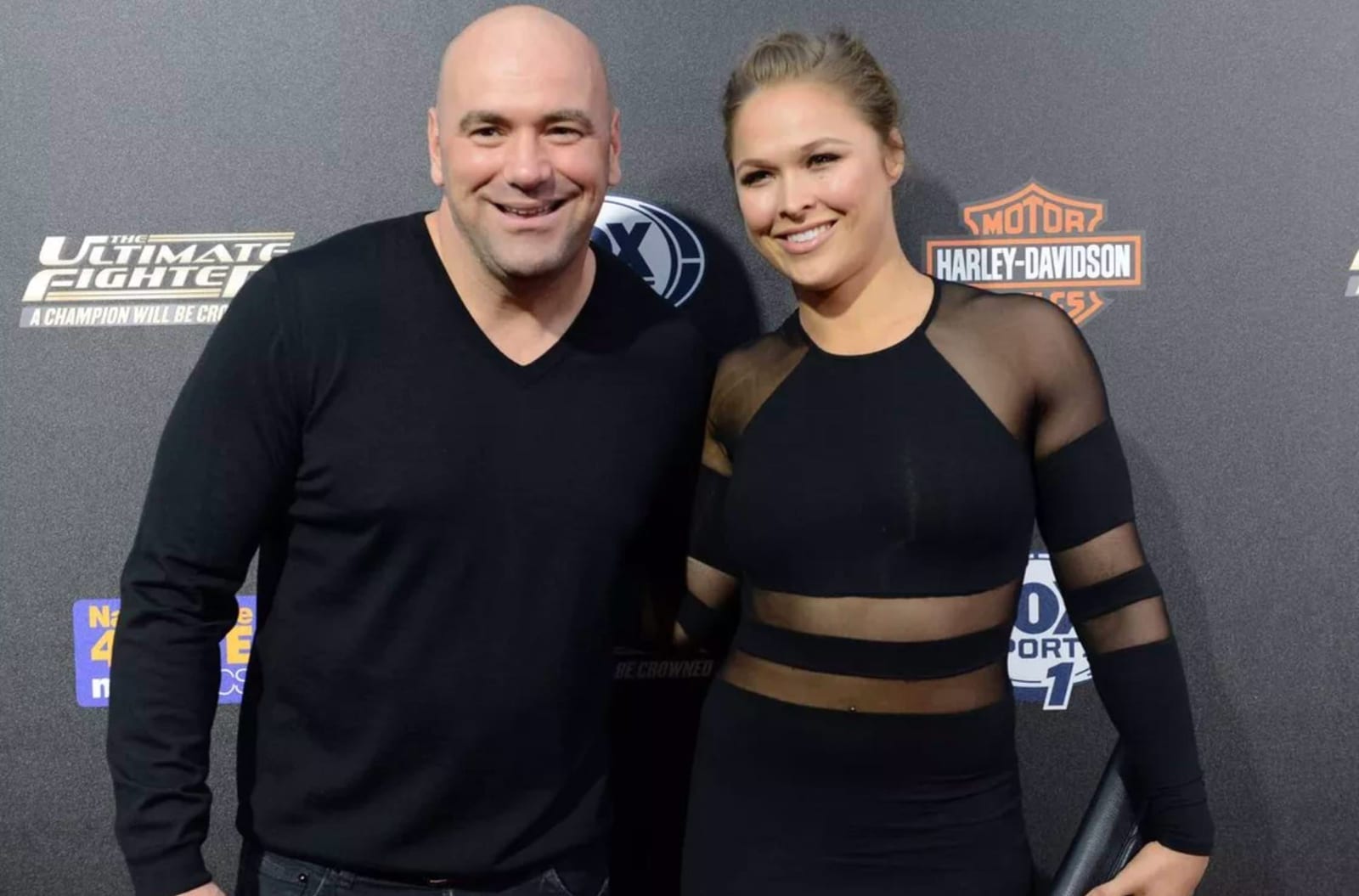 There are some out there who would like to see Ronda Rousey return to fighting once again, if only to redeem her perceived ignominious exit from mixed martial arts.
Her friend, UFC president Dana White, is not one of them. Instead, Rousey's former promoter would much rather see the trailblazer continue to live her life away from active competition, and enjoy a sense of retirement after a lifetime of training and competing.
"I wouldn't want to see it," White said, speaking to reporters on Tuesday. "I don't want it to happen. I care about her and she's got enough money and all that stuff. I don't want to see it happen.
"She's good. She's happy. She's happy doing her thing. If you look at Ronda Rousey, where she is now in her life, she accomplished everything she ever wanted to accomplish and now she wants to have a life, like a personal life. Enjoy all the hard work she put in. She's been working since she was a kid.
"She's achieved everything she wanted to do, she made a shit load of money and now she wants to actually have a life."
That being said, MMA is notorious for it's unpredictability, and while White has seemingly ruled out a Rousey return, she herself apparently refuses to do so.
"She has not retired. USADA is still popping up at her house testing her," White said. "She refuses to retire. She's not ready to say 'I quit'. She's not ready to say 'I'm done' for whatever reason. She doesn't tick like everybody else ticks. We found that out over the years."
Comments
comments