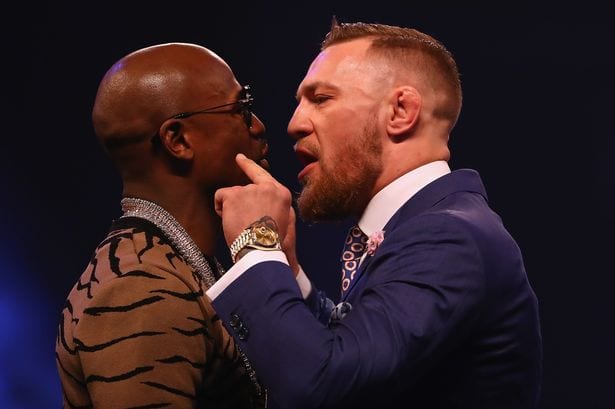 It's fair to say that Floyd Mayweather's recent habit of posting videos of him inside a mixed martial arts cage hasn't gone unnoticed. And, although the verdict is still out on what it all means, UFC president Dana White certainly doesn't appear to mind the topic.
Sure, most remain skeptical 'Money' would ever risk stepping into another sport outside of his own boxing, there's still a tiny inkling of 'what if?'. After all, Conor McGregor's recent trip into boxing to face Mayweather originally seemed implausible.
Ever since McGregor and Mayweather stepped out of the ring last August, questions have persisted if the two would ever go for a rematch. According to White, you can't say never — although if he's going to get on board for a rematch, he's going to push it to be on his terms second time out.
"Obviously, he only way making that fight again makes any sense is if he comes over to the Octagon," White said on UFC on FOX. "We went over and boxed him, the UFC and Conor McGregor. And now it's time for him to reciprocate and come fight in the Octagon.
"Floyd said leading up to the fight with Conor that he would do both," White said. "So we'll see what happens."
On @UFCTonight, @DanaWhite gives an update on the rumors regarding @FloydMayweather coming to the UFC. https://t.co/VgHZjvONGc

— FOX Sports: UFC (@UFCONFOX) February 8, 2018
–
Comments
comments