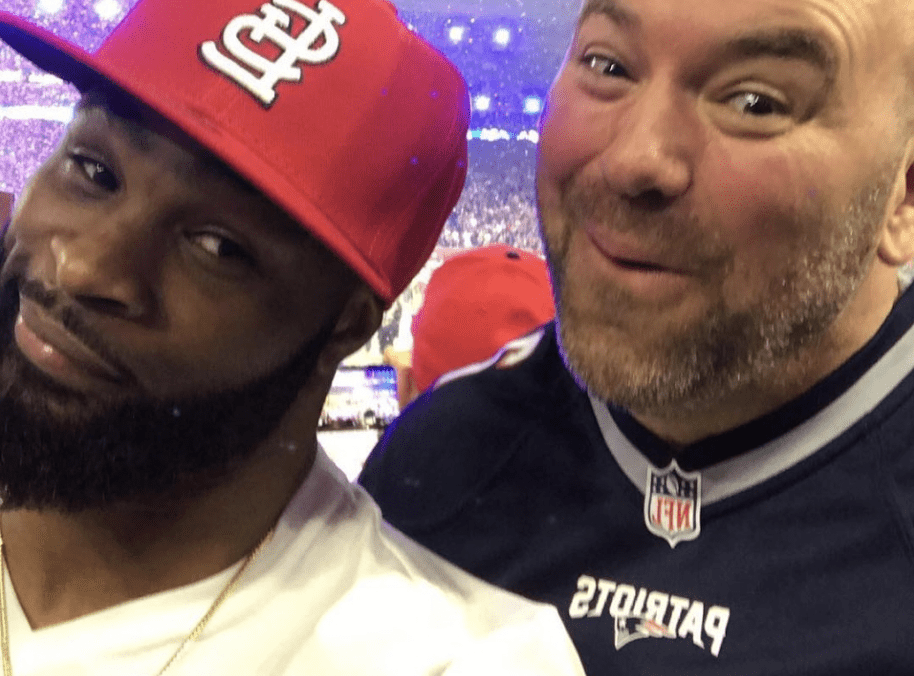 If UFC welterweight champion Tyron Woodley thought he was nearing a fight with Nate Diaz, UFC president Dana White would like to calmly let him know that he's incorrect.
Ever since last year, Woodley and Diaz have been connected with each other, with the UFC reportedly offering Diaz an opportunity at Woodley's 170-pound title. While the fight never got put together, the conversation has begun once again, with Diaz going on record that he'd be interested in meeting Woodley in the cage, while Woodley has repeatedly stated it's the fight believes he'll have next.
In fact, earlier this week Woodley even went as far as saying he would bet his house that he'll be meeting Diaz next. An idea White scoffed at during an appearance on UFC on FOX.
"He's full of shit," White said about Woodley. "That fight was never made. You couldn't be more wrong, He couldn't be more full of shit. It's absolutely not true. It's so not true that our lawyer actually hit him up today — hit his manager up, and said, 'He needs to stop saying these kind of things,' because it's absolutely not true.
UPDATE: Dana White says Tyron Woodley vs. Nate Diaz isn't happening, but a Woodley vs Rafael Dos Anjos is the fight the UFC is trying to make. https://t.co/yAIKjR1ZHs

— FOX Sports: UFC (@UFCONFOX) February 8, 2018
"I wouldn't bet a nickel on it, let alone his house. … Dos Anjos is the fight we're looking at for Woodley. That's the fight, a fair fight, he just won a great fight against Robbie Lawler. And what I love about that fight is that I think Dos Anjos will bring it. He'll come after Tyron Woodley, and it'll be a great fight.
"That's the fight that'll happen."
Comments
comments