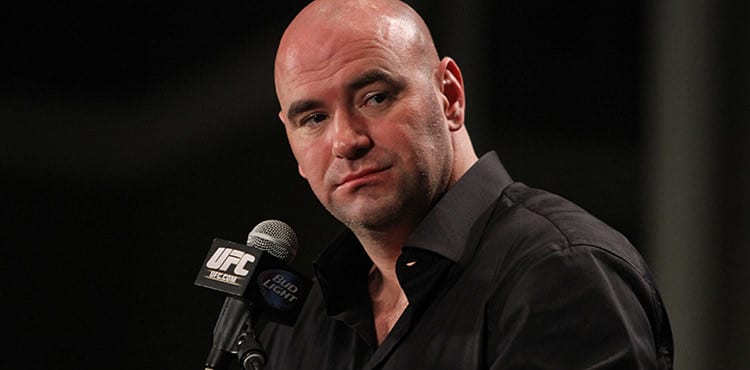 It's a story we've seen plenty of times before. A fighter, in this case Nate Diaz, says they want to fight. UFC president Dana White insists they don't. And as with every time prior, we'll just have to wait and see what the outcome is.
While Diaz hasn't been seen since his loss to Conor McGregor at UFC 202 in 2016, the UFC star took to his social media last month to proclaim his intentions of fighting again this year. Since then, however, things appear to have stalled. Diaz says the fight he's interested in is with UFC welterweight champion Tyron Woodley — a contest the promotion's bosses don't appear willing to grant.
Indeed, since that announcement was made by Diaz, White has repeatedly stated they can't get him to accept an opponent. Now, it seems the UFC honcho is at a loss completely as how he should get the younger Diaz brother back in the cage.
"We've been offering [Nate] fights," White said, speaking with TMZSports. "Guys don't just come out and say 'I want fights' and then we don't react on it. We've been hitting him up since the last time he fought, offering him fights and he's not interested in fighting. I don't know why he's saying it.
"I don't even know what fight he wants. Obviously, if Conor [McGregor] was available, he'd take that fight. It's a big money fight for sure."
–
Comments
comments