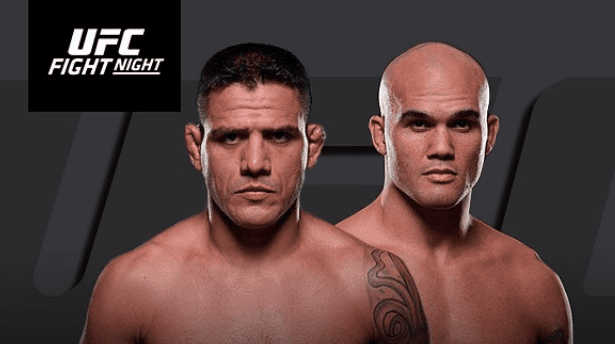 Tyron Woodley could soon have his next number one contender at welterweight.
Yesterday, the UFC announced a fight between Robbie Lawler and Rafael Dos Anjos as the main event of UFC on FOX 26 on Dec. 16 in Winnipeg, Manitoba. Today, they've upped the stakes of that contest.
At a press conference in Toronto, this morning, UFC president Dana White revealed that the winner of that bout would go on to face UFC welterweight champion Tyron Woodley sometime in the new year.
Interestingly enough, upon the announcement of the fight, Dos Anjos went public with an idea that the fight with Lawler should be for an interim title, with Woodley out of action until next year with injury.
While he didn't get his wish, Dos Anjos has been given a near equivalent.
Comments
comments