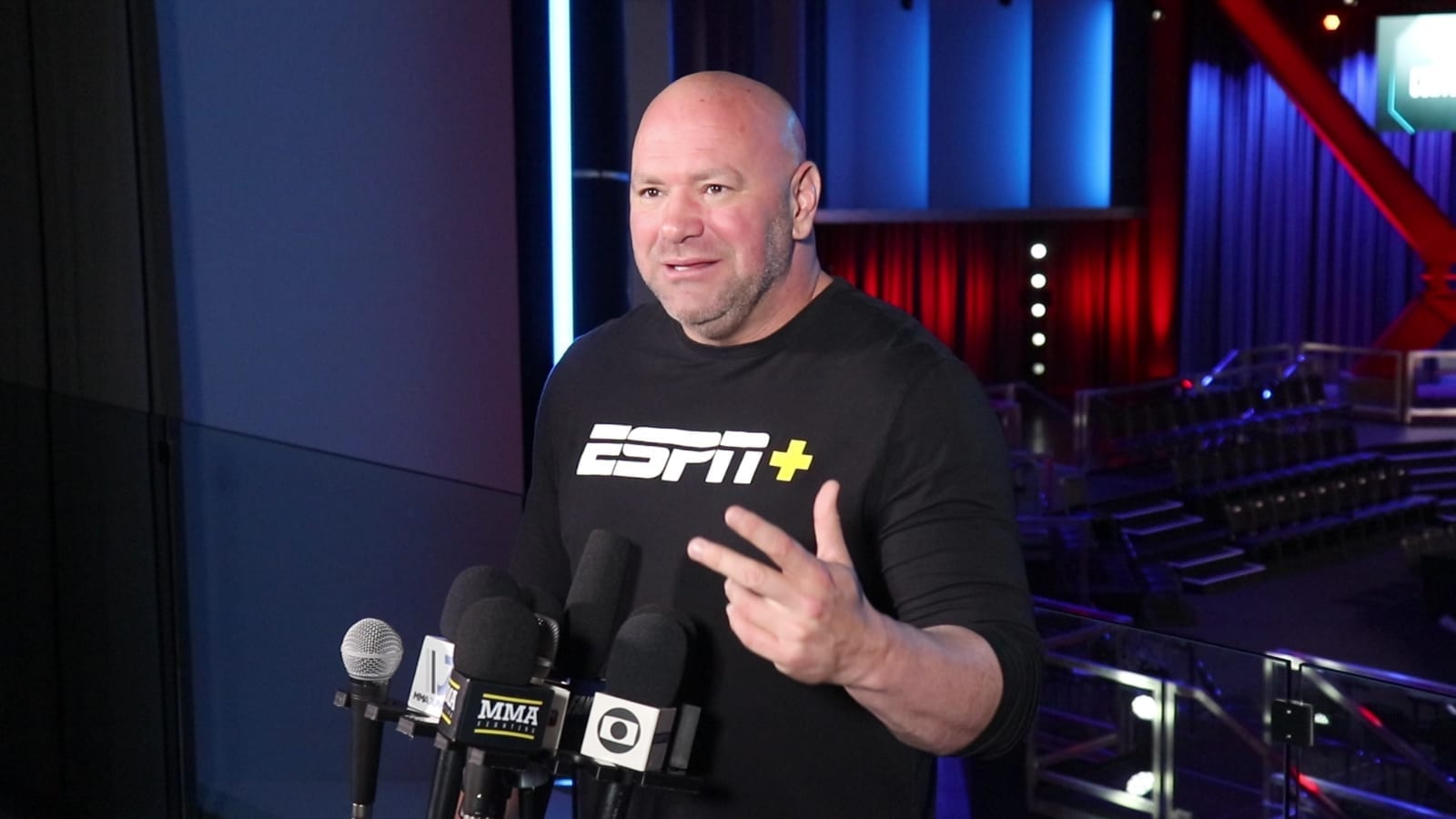 Dana White has confirmed a Khabib Nurmagomedov vs. Justin Gaethje contest will not take place until the Autumn of this year.
White had suggested we could see the two lightweights throwdown as early as July after Gaethje's win on Saturday night, but after speaking with champion Nurmagomedov, the UFC president believes we're looking at a later time frame.
"I actually talked to Khabib today, Khabib told me he'd be ready in September," White said, speaking on 'Tim & Sid'. "Earlier today, I had said [he could fight] this summer, because we were texting back and forth last night and it sounded to me like he was ready to go, but he's said September.
"Obviously I don't know what the world is going to look like in September, but I assume it's still going to be hard to get people in and out of the country so I am definitely thinking it's going to be on Fight Island. And I cannot not give you the destination of Fight Island."
Earlier this week, Conor McGregor announced his intention to fight again soon regardless if fans could be in attendance or not, shooting off tweets at his lightweight rivals. While White didn't agree McGregor could be meeting Gaethje before Nurmagomedov, he did admit a collision course was on the horizon.
"Obviously Gaethje and Khabib is going to happen, looks like that's going to happen in September," White said. "And we'll figure out what's next for Conor. Conor will probably fight this summer, then you have [Gaethje-Khabib] fight in September, and then that will line up a fight up for the winner."
Comments
comments