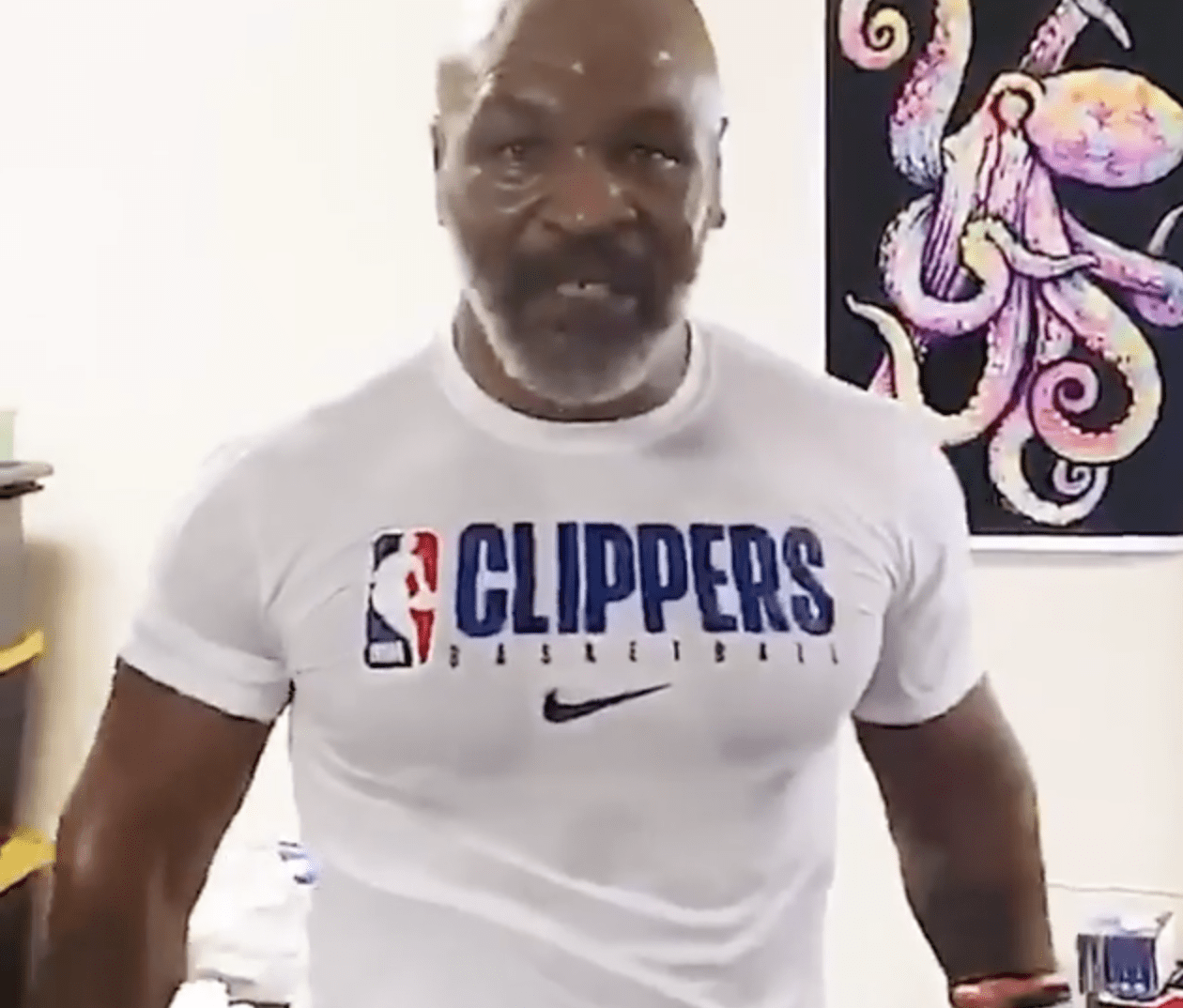 If there is one mantra to which Dana White has stuck to over the years (with the possible exception of Daniel Cormier), it is that if a fighter is thinking about retirement then they should go ahead and do just that.
White famously refused to book Chuck Liddell in any further fights when he embarked on a losing skid at the tail end of his UFC career, and has professed similar stances for the likes of B.J. Penn and others. It is of little surprise, then, that White isn't exactly a fan of the proposed comeback of 53-year-old Mike Tyson.
Tyson has posted several videos to social media recently showing him hitting pads with his trademark speed and power, with the latest video bookended by the former world heavyweight champion concluding, "I'm back!"
Dana White doesn't like the idea.
"I love Mike Tyson, I'm begging him not to go fight. I said "you look awesome, you're still explosive, you're obviously still powerful, you're one of the all-time greats," White said on the Tim and Sid podcast. "Bottom line is I don't want Mike to fight. If it comes down to where he is about to do something crazy, I might have to jump in and figure out something for him not to do it."
Tyson hasn't competed in the ring since a 2005 loss to Ireland's Kevin McBride in what was his third loss in his final four fights. He has been linked to charity exhibition bouts with former rival Evander Holyfield as well as rugby star (and pro boxer) Sonny Bill Williams.
White has become a friend of Tyson's and the former boxer is often seen at UFC events. Tyson recently professed how impressed he was at Francis Ngannou's 20-second destruction of Jairzinho Rozenstruik at last weekend's UFC 249 event in Florida.
Comments
comments