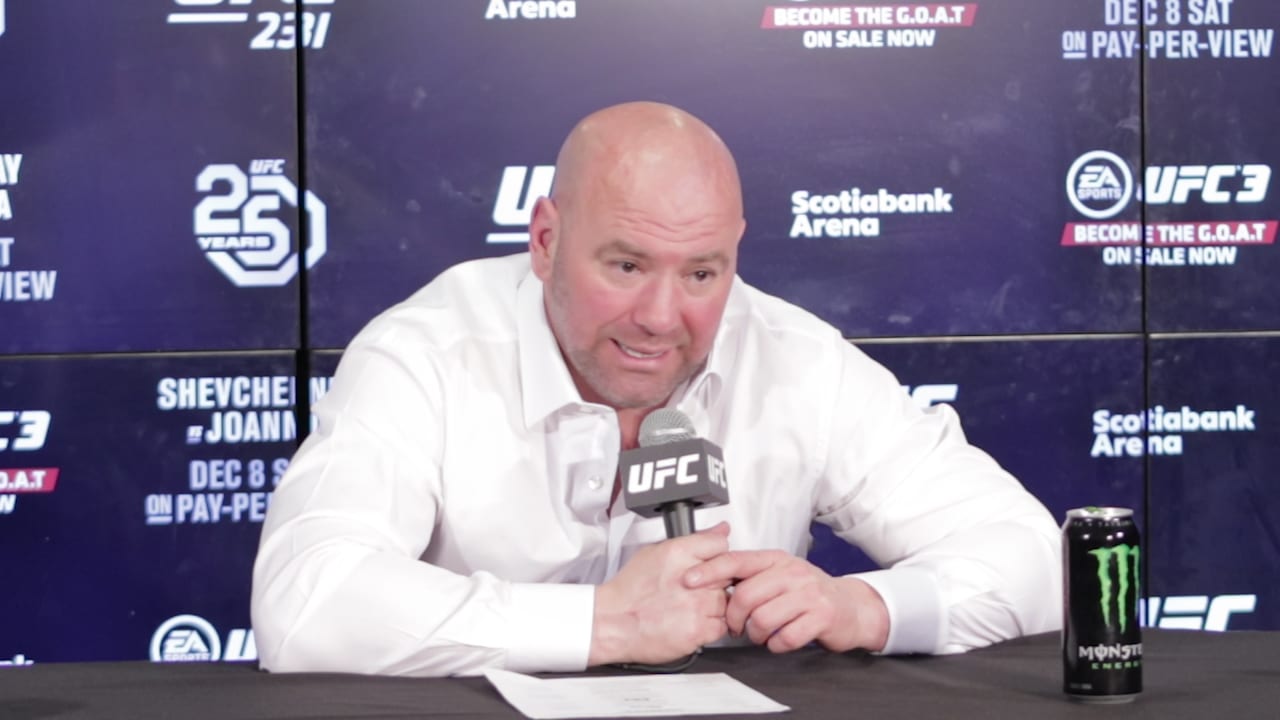 Dana White says Justin Gaethje's irritated comments that Conor McGregor could end up fighting for the UFC lightweight title before he does aren't coming from real emotion.
Gaethje has recently been critical of White's suggestion that, should McGregor beat Donald 'Cowboy' Cerrone, he could find himself rematching arch-rival Khabib Nurmageomedov first.
With three first-round KO's under his belt, Gaethje believes it should be him, not McGregor who gets first dibs at the unbeaten Russian.
Despite Gaethje's apparent dismay, however, White says the fan favourite is merely playing a role and isn't actually as disgusted as he's making out.
"No, he's not [upset at this situation]," White said, speaking to Aaron Bronsteter of TSN. "He knows what happened. Justin Gaethje knows what's going on. Listen, if I was him, I'd say the same thing. It gets everybody talking and everything else, but Justin knows what's up.
"For me to sit here and explain to you — he knows exactly what happened," he continued. "But if I were him I'd say exactly the same thing. What he's doing, I would do the same thing. It's not stupid, it's smart."
Dana White on Justin Gaethje's frustrations: "He knows what happened." pic.twitter.com/5NPUuo0iMq

— Aaron Bronsteter (@aaronbronsteter) December 14, 2019
According to White, McGregor believes the upcoming April contest between Tony Ferguson and Khabib Nurmagomedov will somehow be scuppered again — the two have been scheduled four times in the past with no joy — and he could enter the bout as a late notice replacement.
While White wouldn't exactly specify why Gaethje would be fine with this arrangement, he maintained it was the case.
"He's next in line after Conor," White said. "Conor's ranked three in the world. Conor didn't want to do anything until he got a Khabib fight. We're like, 'You're not going to get the Khabib rematch', so he's going to take this Cowboy fight, and he doesn't think the [Tony vs. Khabib contest] is gonna happen and he's gonna slide right in and get to fight."
Comments
comments