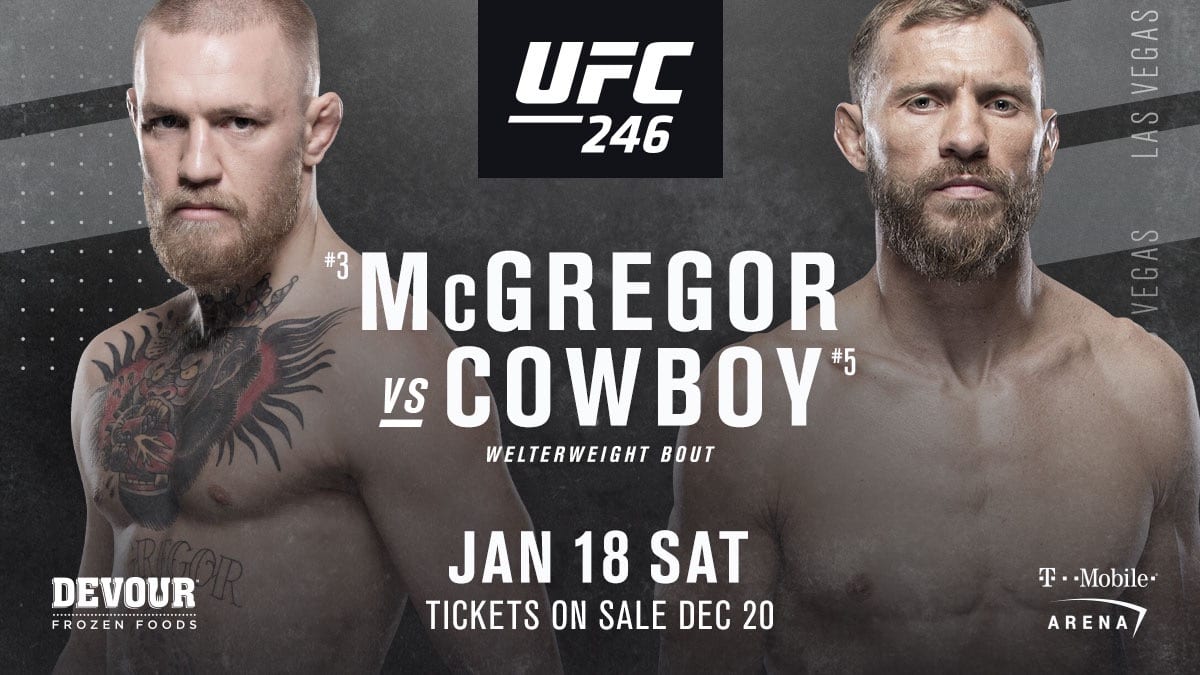 Conor McGregor vs. Donald Cerrone is officially a go.
Tickets will be available for purchase on Friday, December 20 for their clash at the T-Mobile Arena on January 18.
It marks McGregor's first appearance in the Octagon for over the year, and the first of what he describes his '2020 season.'
Cerrone and McGregor have long been linked together, dating back a press conference even prior to the Irishman's featherweight title fight with Jose Aldo.
Now, however, there appears to be plenty of mutual respect between the pair as both have been enjoying the Western themed artwork spread all over social media.
Proper 12 vs. Budweiser. McGregor vs. Cerrone. We're on.
Comments
comments